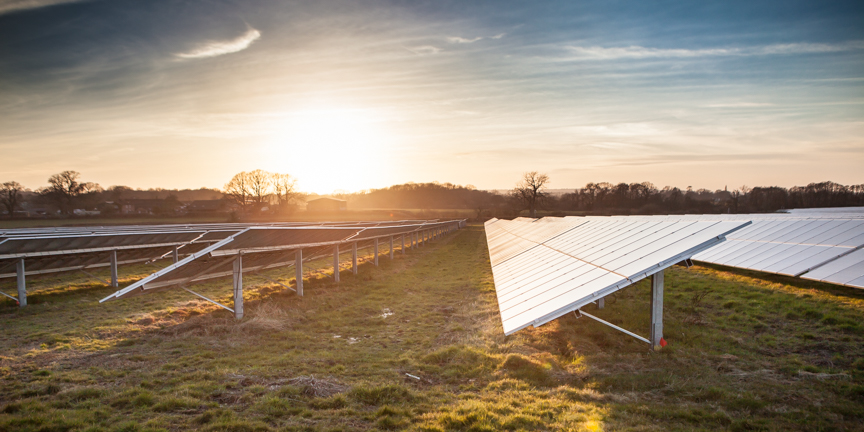 The bank holiday sunshine helped solar PV become the UK's dominant source of electricity for three hours on Sunday afternoon.
Data compiled by Drax Electricity Insights shows that between 12:15pm and 3:15pm on Sunday, the country's solar fleet generated more power than any other generation source, including gas.
During that period solar contributed between 8.4GW and 8.8GW of the country's total demand. That was equivalent to between 26.7% and 28.5% of demand. Gas meanwhile contributed around one-quarter, with nuclear generating just shy of that figure as well.
Coal however was shunted entirely off the system during the afternoon spell.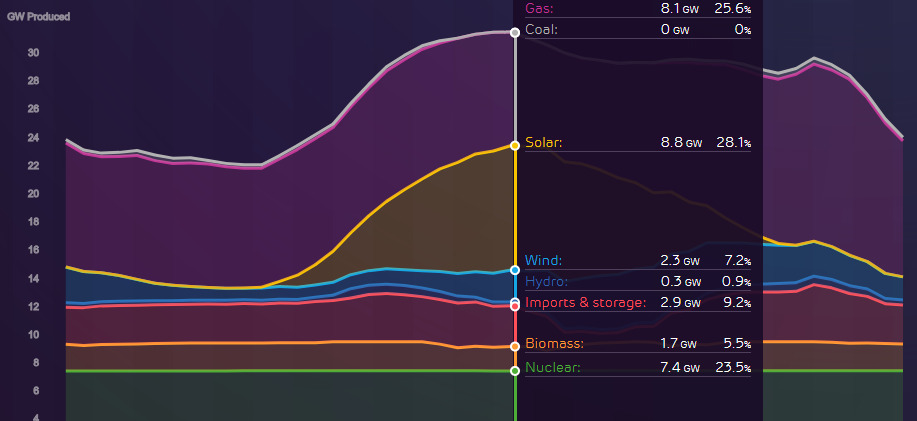 Alternative data compiled by Sheffield Solar's PV_Live tool shows that solar generation peaked on Sunday afternoon at 9.28GW, falling just short of the all-time peak generation record of 9.37GW set on 25 May last year.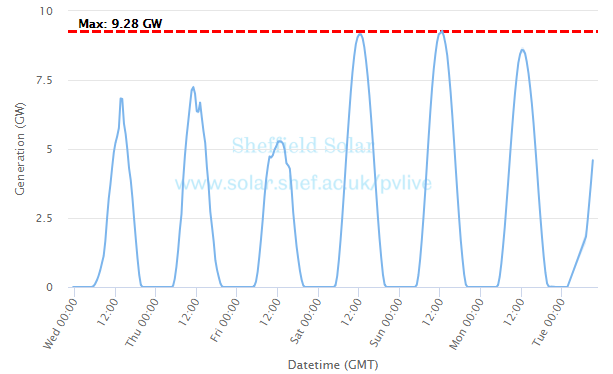 The weather conditions will have been warmly received by solar asset owners. BSR Group said that it generated 10GWh of solar energy alone, with Sunday the most productive day for its solar assets, providing just shy of 3.5GWh to the grid.
That generation mix also had significant impacts on both the wholesale price and emissions intensity.
For large spells of the bank holiday weekend the UK's wholesale price dipped below £5/MWh, while during solar's most dominant periods the emissions intensity on the grid fell to as low as 109g/kWh.