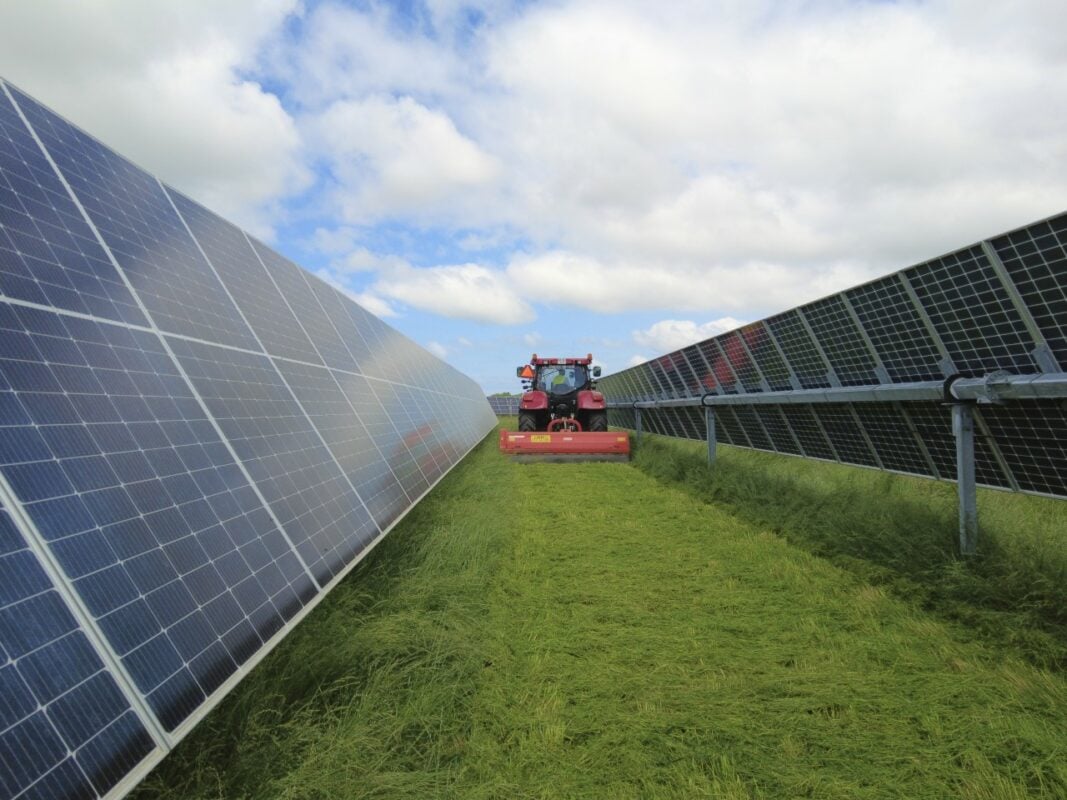 British solar and battery developer Renewable Connections and its partner European Energy UK have announced the sale of two "shovel-ready" co-located solar and battery storage projects in Scotland.
The projects are based in Scotland, one at Strathruddie Farm and one at Montreathmont Moor, and have a combined capacity of 121MWdc (67MWac). MWdc represents output in ideal conditions, and MWac is output in actual conditions.
The projects have been bought by EVC Kilt Limited, part of EVC Energy, a renewable energy development platform with solar PV and BESS projects in Greece and the UK and a projected pipeline of 1.5GW. EVC Energy is a joint venture between Elmya Energy and Valpre Capital that was launched in 2021. EVC Energy is not connected to the UK EV charging supplier EVC UK Group, which is also based in Scotland.
The two projects received planning consent in 2022. In January, Renewable Connections received planning permissions for a 50MW solar project in Wales, another in Cornwall, and another in the East Midlands. The company's first Scottish consent was in March 2022.
Michael Hughes, director at Renewable Connections, said: "Working closely with European Energy UK we have built an outstanding record of developing and achieving consent for our renewable energy projects. We deliver projects which appeal to investors such as EVC Energy and our existing co-development project partners."
Adam Spearey, director at European Energy UK, said: "It is pleasing to see investor interest in these projects. The joint decision to sell them was in part driven by the unprecedented success Renewable Connections has achieved in consenting solar and storage projects over the last 12 months, with over 500MW of projects consented under our prosperous partnership to date."
Renewable Connections was established in 2020 by sustainable energy investment specialist, Armstrong Capital Management. They have achieved 16 project consents for solar and battery storage projects equating to more than 500MW across the UK. In 2022 they became the development partner for Hygen Energy, a joint venture between Jo Bamford and Armstrong Capital Management which will build and operate hydrogen production facilities across the UK.