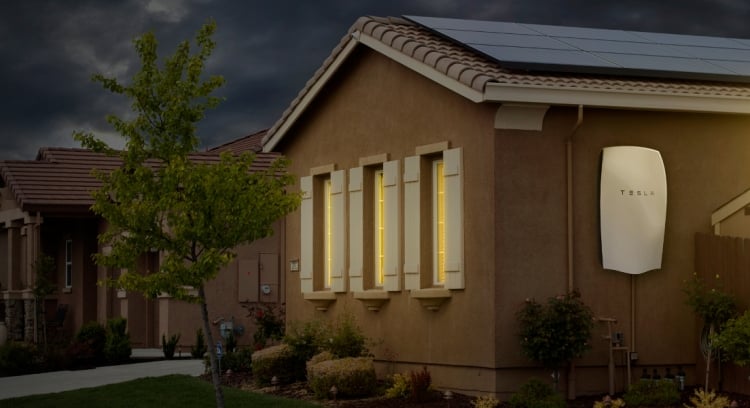 Residential battery storage has won a partial victory after the government agreed to a tax break for battery systems, but only if they are supplied and installed alongside solar panels.
The Solar Trade Association (STA) today (3 August 2017) announced that it has secured a 5% rate of VAT on battery storage instead of the standard 20% currently applied. However, in order for HMRC to allow the lower rate to apply the battery has to be sold and installed alongside solar, which already benefits from the lower rate.
In a notification to the STA seen by Solar Power Portal, HMRC explained that the scope of the reduced rate set out in the VAT Act 1994 is "very tightly drawn" and that it could only be extended to storage if "there is a single indivisible supply of a battery for the storage of power generated from the solar panels".
"This is on the understanding the battery is linked to the solar panels and ancillary to the supply of the solar panels. We would expect the aim to be one of maximising use of on-site solar power consumption," the note states.
It adds that if batteries are sold separately and retrofitted to existing solar systems, this would be seen as a "standard rated supply" and therefore does not qualify for the tax break.
A number of battery suppliers and retailers are already offering their systems as part of a package deal with solar, including the likes of Moixa, E.On and most recently IKEA which now sells batteries alongside panels from Solarcentury. The price of these packages is now likely to come down to account for the now confirmed 5% rate.
Seb Berry, STA vice chair and head of external affairs at Solarcentury said: "This is a helpful and welcome decision by the Treasury following a major lobbying effort from the Solar Trade Association.
"Reduced VAT on new systems will encourage homeowners to embrace storage technologies alongside solar. Solar remains a good investment and storage means householders can now take even greater control of their energy bills. All STA members will be delighted by this win."
Other batteries sold purely as retrofit products would remain on the 20% rate and at a disadvantage. However, it is likely that installers will begin to push sales of storage with solar panels to take advantage of the reduced rate, while homeowners already with solar and looking to install energy storage will miss out on the VAT cut.
However, the STA has said it will continue its discussions with HMRC on the issue of reducing VAT on all battery storage units, including those for retrofit.