Danish power company Ørsted has ventured into the UK solar market via a 740MW project in Nottinghamshire.
Dubbed the One Earth Solar Farm, the sheer size of the project means that it, if approved, it will be categorised as a Nationally Significant Infrastructure Project (NSIP). According to the project's official website, the solar farm will integrate co-located battery storage, although the capacity of this has not been disclosed.
A grid connection agreement has already been secured for the NSIP. You can find the project proposals below: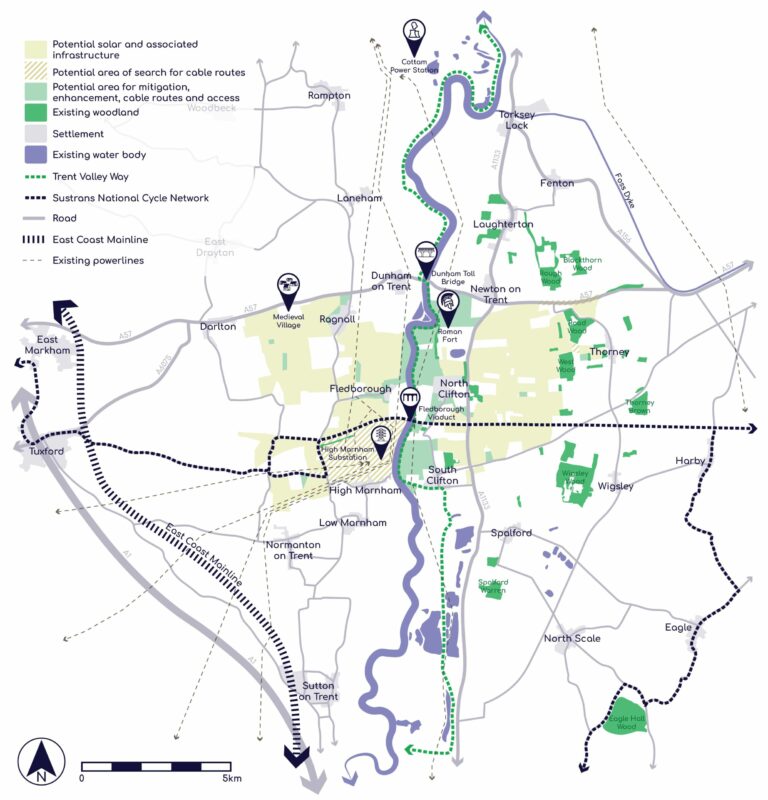 Ørsted is taking a phased ownership in the project with the achievement of key milestones. PS Renewables, a construction engineering company, and Ørsted are targeting a commercial operation date for the One Earth Solar Farm before 2030.
The company stated that the renewable electricity produced by the solar farm has "several potential routes to market" including contracts for difference and corporate power purchase agreements.
Kieran White, senior vice-president of Onshore in Region Europe at Ørsted, said: "With a strong Irish onshore portfolio already in place, we are delighted to begin our journey in the UK solar market with PS Renewables, who have been successfully delivering large-scale solar projects for more than a decade."
Matt Hazell, co-owner of PS Renewables, said: "The One Earth Solar Farm stands to make an important contribution to the national decarbonisation effort. Our expertise in solar energy and Ørsted's renewables track record make this a compelling project."
Although this is Ørsted's first foray into the UK market, it is important to note that the company has a presence in the Irish solar sector. Earlier this year, Solar Power Portal reported that the firm had completed the acquisition of a 160MW solar farm, developed by renewable energy developer Terra Solar, in south-east Ireland.
This solar project would add to Ørsted's growing portfolio within Ireland. The company's first solar farm in Ireland, dubbed Ballinrea, was also acquired from Terra Solar and is situated in Ireland's second-largest city – Cork.
The 65MW Ballinrea solar PV project is set to become operational in 2025. Once both solar projects are operational, they will contribute to Ørsted's ambition to grow its global onshore portfolio to a ~50:50 wind and solar PV capacity mix towards 2030.