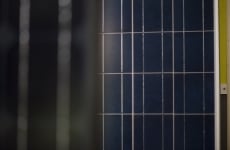 Russian gas giant Gazprom has entered into a 15-year contract with Canadian Solar which will see it purchase all electricity generated from its existing UK portfolio.
The deal will see Gazprom Energy, the retail supply arm of Gazprom Marketing and Trading, purchase up to 40MW of electricity from the operational assets of Canadian Solar.
Gazprom Energy will also benefit from the Renewables Obligation Certificates associated with the electricity, helping the supplier meet its obligations under the RO scheme.
Toon Van de Plas, originator at Gazprom Marketing and Trading, said the deal was a "great start" in its collaboration with Canadian Solar and would make a "significant renewable power contribution" to the UK's energy supply.
Canadian Solar has steadily been expanding its presence in the UK ground-mount market and has amassed a large portfolio of operational projects.
In the build up to this year's ROC deadline on 31 March, Canadian Solar completed six sites to take its operational capacity past the 100MW barrier, 40MW of which – the portfolio of sites Gazprom has entered into an agreement with – was swiftly refinanced through Bayern LB.