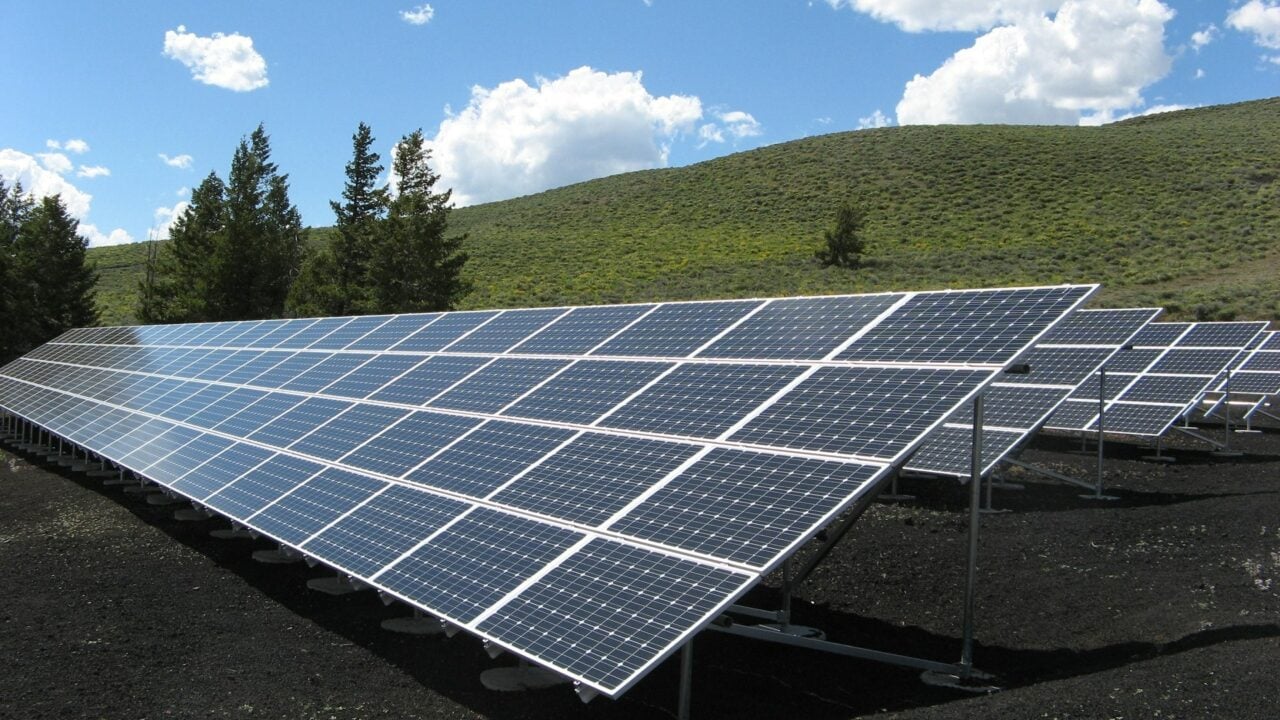 Santander UK has provided £25 million in capital to support the construction of a 49.9MW ground-mounted solar farm situated near Spetisbury, Dorset.
The project, which will be developed, constructed, operated and maintained by Voltalia, will deliver half of the City of London Corporation's electricity demand with the firm having purchased the electricity generated from the site. This has been secured via a 15-year power purchase agreement (PPA).
The South Farm solar project has an onsite grid connection with Southern Electric Power Distribution with an export capacity of 40MW connecting to an existing tower with a 132kW overhead line. The solar farm commenced commercial operations in January 2023.
Voltalia is currently developing 23 new renewable energy projects in the UK with a total installed capacity of 193MW. South Farm has been confirmed as its largest solar farm to date.
"Through our work with Santander UK in funding the South Farm project we have been able to fully realise a brand new, substantial green energy project at South Farm, Dorset," said Simon Holt, UK country manager at Voltalia.
"We expect an increasing number of companies and organisations in the UK to be switching to cleaner, sustainable, renewable energy supplies and we will continue to deliver a net-zero power purchase solution as our portfolio grows. The UK has the capacity, enthusiasm and the sunshine to deliver many more of these projects in the coming decades and we hope that projects like South Farm add to the bankability and confidence in UK renewables."
Santander has been financing a number of solar projects in what has been a needed boost for the UK solar sector. In July 2022, Solar Power Portal reported that NextEnergy Solar Fund extended its existing £70 million revolving credit facility (RCF) with Santander UK.
The revised terms included a margin of 160bps over SONIA (Sterling Overnight Index Average), and an uncommitted option to extend the facility for an additional 12 months.
Alongside this, Santander UK also provided Anesco with a £13 million revolving credit facility (RCF) in March 2022 to support the delivery of a pipeline of UK and European renewable projects.
"We are delighted to support South Farm with this funding, which builds on the long-standing relationship between Santander and Voltalia internationally," said Howard Whitehead, senior relationship director at Santander UK.
"Santander UK is proud to support organisations such as Voltalia that are generating renewable energy in the UK, especially when it puts organisations like the City Corporation a huge step closer to achieving their goal of becoming carbon neutral in future.
"This transaction demonstrates our continued support for standalone Government subsidy-free renewable energy generation assets and is the first in which we have provided CPI hedging to a renewable energy client."