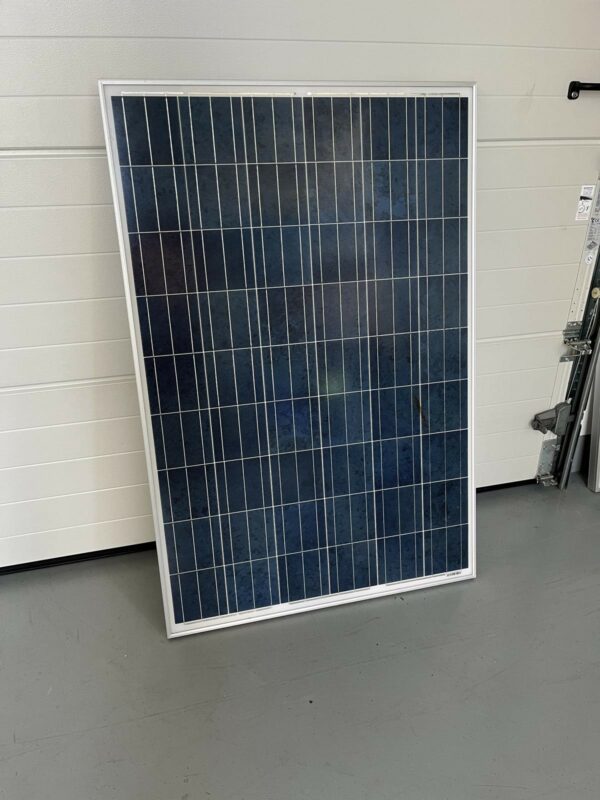 Solar panel company Schüco has issued a product warning, after becoming aware of a potential defect with certain solar modules supplied by the company between 2010 and 2012.
The company because aware of the potential defect during routine monitoring, and has warned that certain solar modules with a particular type of polyamide back sheet supplied by one manufacturer that could develop error patterns. These could potentially lead to tears in the back sheet.
It has said a number of factors could contribute to this error pattern emerging, including the material, location and type of installation.
"Under certain weather conditions and with certain external environments, a danger to life and limb resulting from an electric shock cannot be ruled out," said Schüco in a statement.
"Parts of the solar energy system, which may be defective due to the fault in the back sheet described above, must not be touched under any circumstances without the protection against electric shock."
The affected modules and their serial numbers are as such:
| Article No. | Module type |
| --- | --- |
| 259998 | MPE 205 PS 05 |
| 259647 | MPE 210 PS 05 |
| 259996 | MPE 215 PS 05 |
| 272661 | MPE 220 PS 05 |
| 271312 | MPE 175 MS 05 |
| 271313 | MPE 180 MS 05 |
| 271314 | MPE 185 MS 05 |
| 271362 | MPE 190 MS 05 |
| 271238 | MPE 200 PS 05 |
All affected modules have a "0" as the 11th digit, for example "27130905500101116780"
The company has warned that if you are operating the affected modules, "under no circumstances may the solar modules be touched without protection against electric shock. Do not touch cables, plugs, parts of the substructure or other parts of the solar energy system without the appropriate protection."
"Ensure that no third parties unaware of this fact have access to the solar energy system. Qualified personnel must be made aware of the danger before beginning their work."
Schüco added that if it cannot be sure that third parties unaware of the danger cannot access the system, therefore the system must be uninstalled immediately by qualified personnel and the solar modules must be disposed of in accordance to legal regulations.
It asked that this warning be shared with anyone who works on the system or who comes into contact with the system, without exception.
Schüco has released a wide range of solar module systems over the years, including in collaboration with TwentyNinety and building integrated systems like the SCC60 with ProSolar TF cladding system.
Further enquiries about the affected systems should be directed to solartf@schueco.com