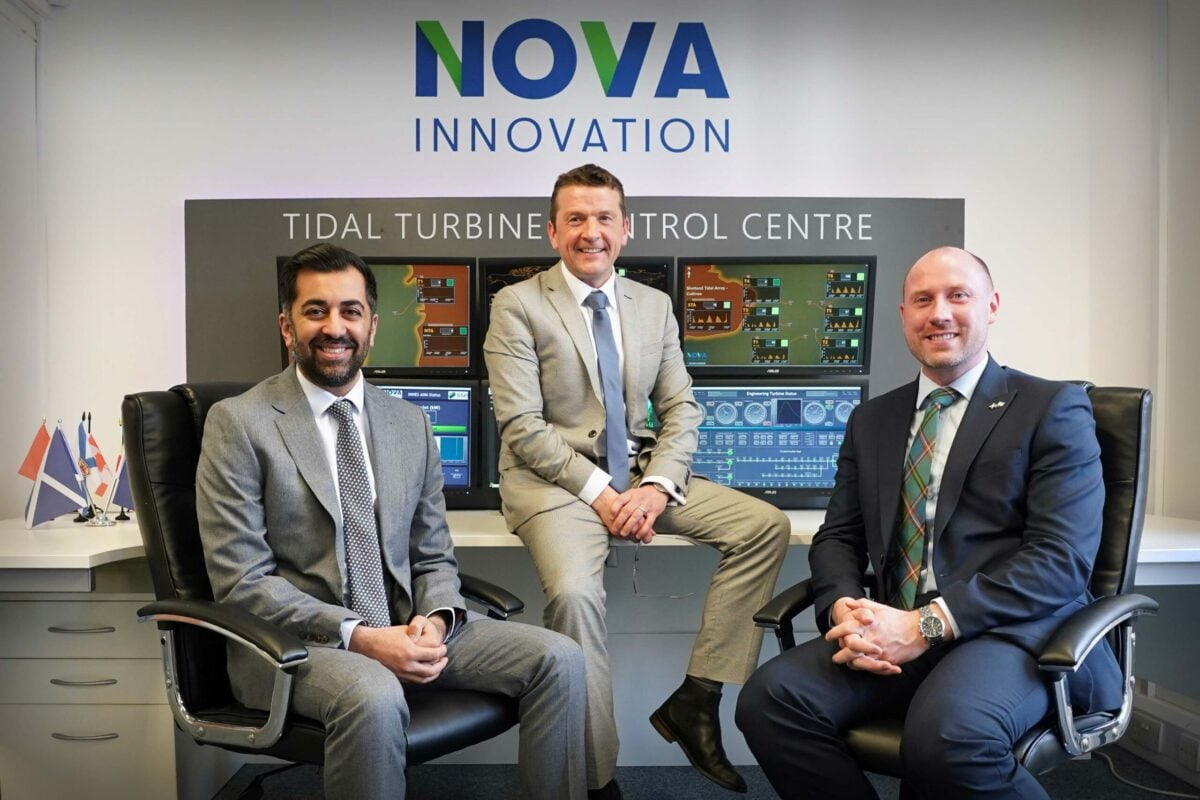 Nova Innovation, a tidal energy company, has announced the addition of floating solar to its portfolio with its first demonstrator to be launched in 2023.
Nova already offers a start to finish service for tidal turbines (from consenting, design, deployment, grid connection to energy storage) and these skills are now additionally being utilised for floating solar projects.
According to solar installer Dynamic SLR, floating solar panels work the same way as land-based systems. However, the inverters and the arrays are affixed on a floating platform. Combiner boxes collect the direct current electricity after generation and then, it is converted into alternating current by solar inverters.
Floating solar can be deployed in oceans, lakes and rivers where a wider energy grid is difficult to be created. Areas which could see significant progress includes the Caribbean, Indonesia and the Maldives. In fact, pilot projects have been deployed in Europe where the technology continues to see further traction as an additional renewable weapon to the decarbonisation arsenal.
Scotland is the latest country to explore its feasibility and ability to contribute to the decarbonisation of the UK. To showcase its potential, Nova Innovation welcomed Scotland's First Minister, Humza Yousaf and Cabinet Secretary for Wellbeing Economy, Fair Work and Energy, Neil Gray to its facilities.
"With record-high energy prices and growing concerns over security of supply, there is an immediate need for Scotland to focus on homegrown energy from our abundant natural resources," Simon Forrest CEO of Nova Innovation.
"We were honoured to welcome the First Minister and Cabinet Secretary to discuss the economic benefits, job creation opportunities and the part Scotland can play in the global supply for renewable energy."
"These panels give a fascinating glimpse into the opportunities for Scotland's future energy system and are the first step towards harnessing our significant potential for floating solar," said Yousaf.
"Scotland is already one of the most advanced hubs in Europe for the testing and demonstration of marine energy technology and I look forward to seeing where the panels will be launched in the near future."
A floating solar project on London's Queen Elizabeth II reservoir is already in operation, having been developed as part of a partnership between Thames Water, Ennoviga Solar and Lightsource BP.
Solar Power Portal's publisher Solar Media will host the UK Solar Summit on 27-28 June 2023 in London. The event will explore UK's new landscape for utility and rooftop solar, looking at the opportunities within a GW+ annual market, and much more. For more information, go to the website.