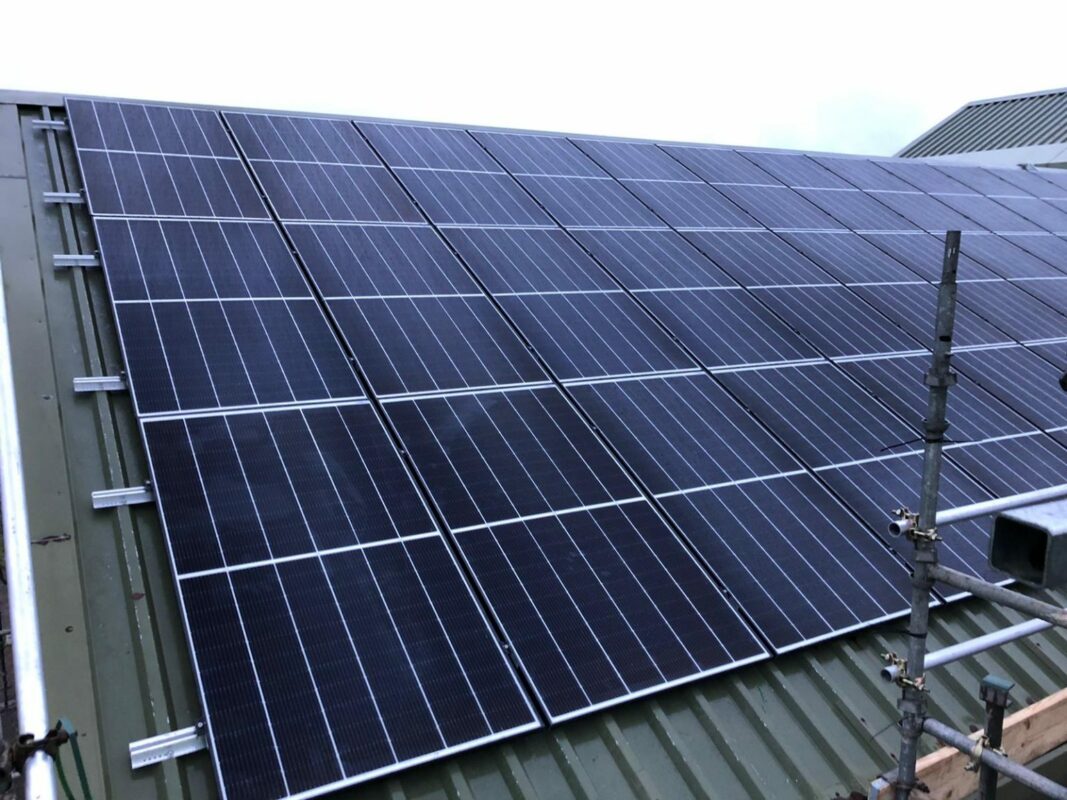 A new rooftop solar array is now generating at Scottish Water's Campbeltown Water Treatment Works.
Having cost £95,000, the 174 panels are to offset 16% of the electricity required to operate the facility. They were installed by Absolute Solar and Wind and are to generate 0.05GWh of energy per year.
Alongside the solar, an electric vehicle (EV) chargepoint was also installed to support Scottish Water's fleet electrification ambitions.
The utility has committed to reaching net zero by 2040, with solar a key part of its strategy. It has installed a number of PV arrays already, including one at its Inverness Water Treatment Works and one at the Finmont Service Reservoir in Fife.
In December, it revealed that work had begun on a 1MW solar installation as its Perth Water Treatment Works that would also see a vanadium flow battery installation from Invinity Energy Systems.
To date, 9.2MW of PV power has been installed at 47 Scottish Water sites, generating 7.2GWh of renewable energy every year.
Ian Piggott, project manager at Scottish Water Horizons, said that PV is "instrumental in helping tackle climate change and reducing our carbon footprint", with schemes like the Campbeltown installation going "a long way towards helping us achieve that".