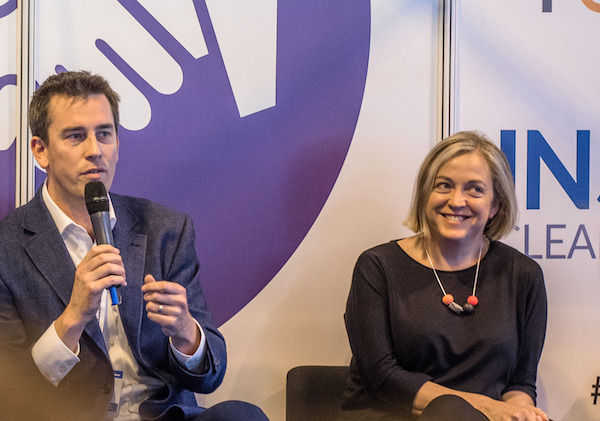 Solar installers across all deployment bands are beginning to settle on new strategies as they look to continue to do business in spite of tough market conditions.
That was the message emerging from a packed-out Solar Energy UK|Clean Energy Live 2016, as industry leaders assembled in Birmingham to discuss the state of the clean energy industry.
Last week Department for Business, Energy and Industrial Strategy statistics revealed that August was the worst month yet under the new feed-in tariff regime, numbers which the government department has yet to comment on publicly. However the industry was in buoyant mood yesterday morning and looked to defy the numbers by embracing new strategies.
Speaking during a panel debate at the Solar Business Theatre, Solarcentury CMO Susannah Wood said that while some consumers felt disappointed by having not adopted solar panels under the old feed-in tariff rates and that they had "missed the boat", installers were now winning them round with more balanced pitches revolving around decarbonisation and going off-grid.
Lightsource's Michael Beale, also speaking during the panel debate, said that the same was true of commercial end users that his company had been looking to do business with. He said that while Lightsource had seen many potential customers turn away from rooftop solar at the start of the year, to an extent that Lightsource almost did the same, his company was now seeing fresh leads coming through.
The aim for installers now, Beale added, must be to get the company energy manager on board first, and then look to build a pitch that will appease the financial director or CFO. Speaking during the preceding session, Solar Media's head of market research Finlay Colville also said the industry had reason to expect a more buoyant future as panel prices continued to collapse. He said that panel prices of circa 35 cents per Watt are to be expected by Q2 2017, prices which would help additional business models work in the future.