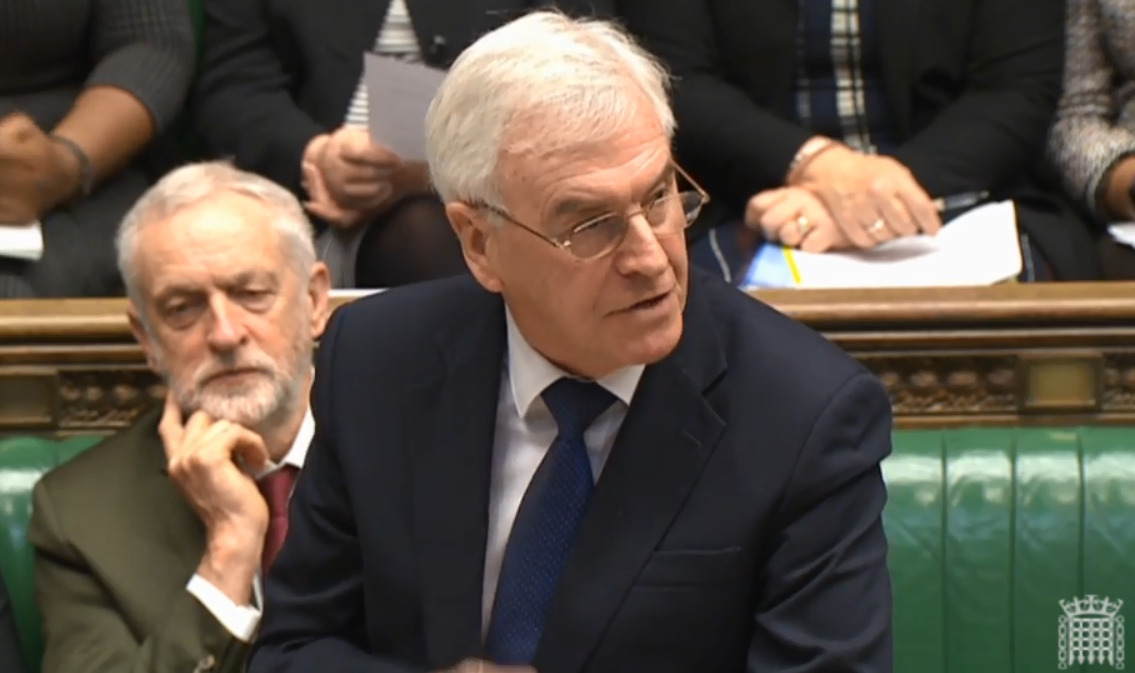 Shadow chancellor John McDonnell has strongly rebuked the government for its treatment of the domestic solar industry.
McDonnell, responding to chancellor Philip Hammond's spring statement, said that the government had "single-handedly destroyed our solar industry", adding that 12,000 jobs were lost as a result of cuts to subsidies.
His comments are perhaps the strongest condemnation of the Conservative's stance on solar from a Labour front bencher to date and prompted jeers from across the House.
Cuts to solar subsidies started not long after the Conservatives swept to a majority win at the 2015 election. Proposals to cut both the Renewables Obligation and the small-scale feed-in tariff were announced that summer, and solar continues to be effectively locked out of Contracts for Difference auctions.
Those cuts have had significant effects on the domestic solar industry. Deployment under the feed-in tariff remains around 80% lower under the new regime and ground-mount solar installations have ground to a halt.
And McDonnell's figures on job losses are likely to be even more severe than the 12,000 he mentioned today. The shadow chancellor appears to be referencing a study conducted by both the Solar Trade Association and PricewaterhouseCoopers that revealed in July 2016 that as many as 12,500 jobs had been lost in the year following the cuts.
Leonie Greene, director of advocacy and new markets at the STA, said she was pleased to see the shadow chancellor reference the problems facing the solar industry and called for the technology to receive a level playing field, including fair market access and tax treatment.
The government's support of solar was discussed less than an hour previous in the same chamber, with Business, Energy and Industrial Strategy (BEIS) Orals occupying the slot just before the spring statement.
Chris Law, SNP MP for Dundee West, referenced how solar remained locked out of CfD auctions, putting the technology at a "clear competitive disadvantage" to other forms of renewable generation.
Climate and energy minister Claire Perry responded by arguing that the department was "continuing to look at ways of bringing forward all forms of renewable energy", insisting it had not yet taken decisions on future CfD allocations round but intended to do so.
Solar received further mention by Labour MP for Manchester, Withington Jeff Smith, who questioned whether on-site battery storage would suffer the same fate as solar PV in suffering from a potential increase to business rates.
Solar Power Portal revealed last week that the Valuations Office Agency (VOA) had started to investigate possible applications of business rates to battery storage as machinery and plant. Those investigations remain at an early stage and the VOA is eager to work with industry on putting its proposals together.
Perry responded by stating that her department was looking at ways to "reduce some of disincentives, particular about on-site battery storage".