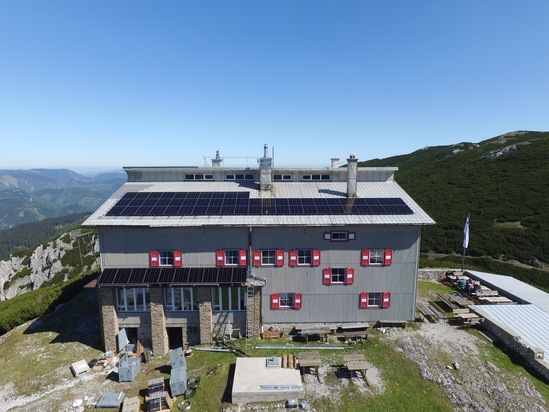 Sharp has launched its latest offering for the European market, a 48 cell PV module boasting what the Japanese electronics firm has dubbed 'Best in Class' efficiency levels.
The NQ-R258H (258W) monocrystalline PV module has been added to the NQ-R product range and incorporates Sharp's back contact technology with 20% efficiency for residential and commercial use.
On the same surface, Sharp says the new product can generate more power than with conventional 60 cell modules.
The company is pitching its new product residential spaces, including houses with dormers, due to the versatility of the modules owing to their compact size, light weight, easy handling and the option for short and long side clamping.
Sharp says this versatility is already on show at the HKW-Solar-Energiesysteme Solar Tower which uses NQ-R256A back-contact modules in portrait orientation as an alternative to a roof-based installation.
The modules have also been selected for installations in extreme weather conditions, including at a remote mountain facility in Austria, Habsburghaus, at a height of 1,785m.