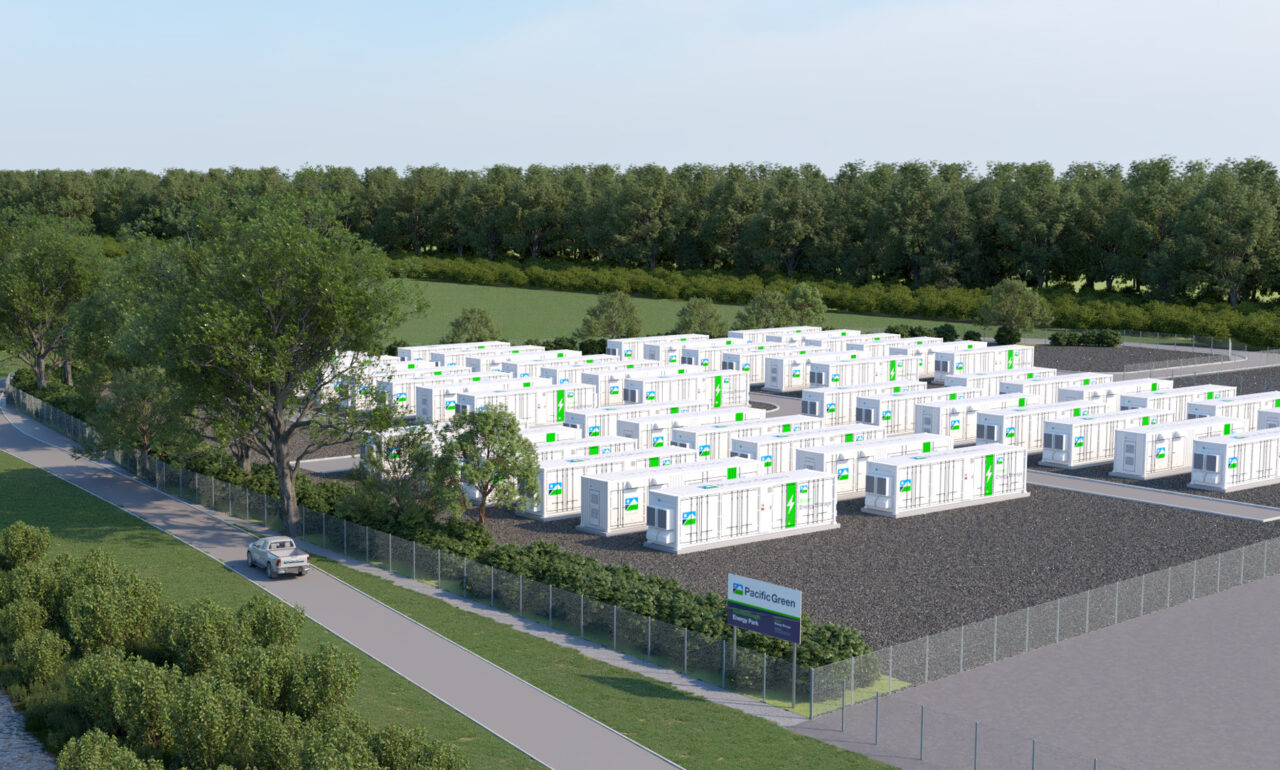 Pacific Green has selected Shell Energy Europe Limited to optimise its 99.98MW Richborough Energy Park battery energy storage system (BESS).
The company is developing the site in Kent, England, which is expected to be operational by June 2023. Shell will have exclusive rights to provide optimisation and trading services using the BESS's capacity for the next decade under the new agreement.
"As one of the world's most prominent energy providers, Shell has proven itself to be a leader in the power trading and optimisation sectors," said Scott Poulter, Pacific Green's chief executive.
"With this BESS development set to become one of the UK's largest batteries, finding an experienced and reputable optimiser is essential to the success of this project, and we are confident we have found that in Shell."
The partnership is the latest announced by Pacific Green to support the development of the Richborough site. Earlier this month it appointed Instalcom Limited as the principal contractor and signed a battery supply agreement with Shanghai Election Gotion New Energy Technology Co.
In September, the company announced that it had secured £23 million of debt financing to develop the Richborough Energy Park BESS from merchant banking group Close Leasing.
Following this, Pacific Green also acquired a 249MW battery energy storage development from Sheaf Energy, as part of its exclusivity agreement with TUPA Energy as it works to expand its portfolio of BESS in the UK.