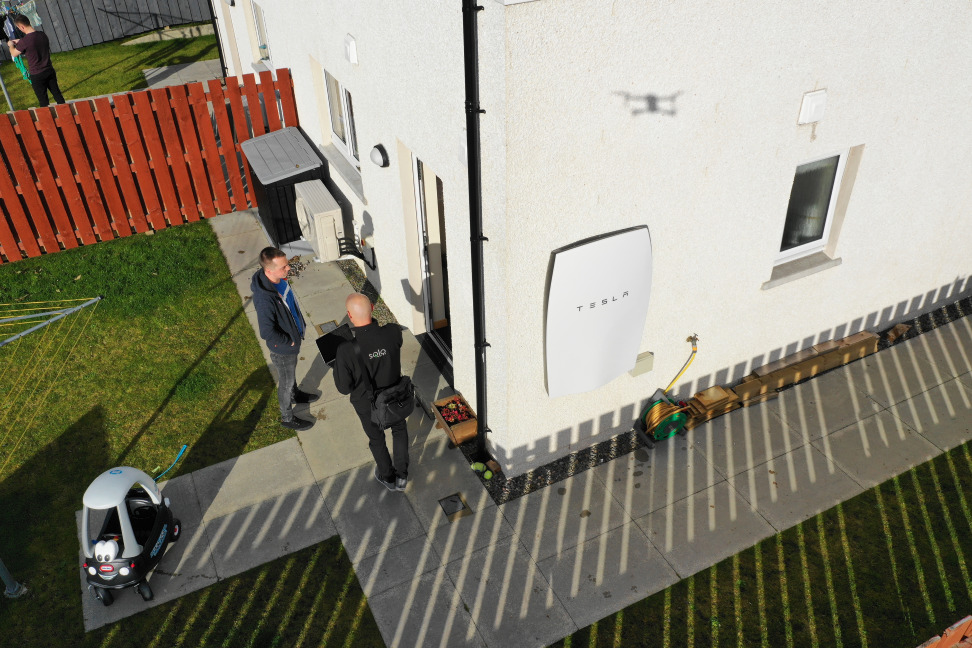 Smart Metering Systems (SMS) moves into the Virtual Power Plant (VPP) sector as it reveals its acquisition of Solo Energy.
Solo Energy – an energy tech start-up founded in 2015 – offers battery storage, microgeneration such as solar PV and electric vehicle (EV) chargers at no upfront cost to homes and businesses, as well as forming strategic partnerships with energy suppliers to offer low cost renewable energy supply.
The company has developed a business model whereby it deploys batteries and vehicle to-grid (V2G) chargers in homes and businesses, and uses its cloud-based aggregation platform FlexiGrid to operate this network of energy storage assets as a VPP, storing and balancing renewable generation.
Solo then generates revenue to recover the cost of the assets by sharing the savings made by each of these stakeholders through the delivery of their services.
SMS itself installs and manages smart meters and carbon reduction assets to facilitate effective energy management. Its acquisition of Solo Energy will allow it to fulfil the rollout of carbon reduction assets at scale, it said, with Solo Energy's VPP model also dependent on the wider rollout of smart meters.
It publicly confirmed its acquisition of Solo Energy today, having completed the acquisition in September 2019.
"SMS's recent acquisition of Solo demonstrates the strong appetite for private financing to get behind a rapid decarbonisation transition where every consumer can adopt flexible demand technologies to support the renewables transition and enjoy low-carbon, low-cost energy," Mark Hamilton, MD and co-founder of Solo Energy, said.
Solo Energy's FlexiGrid platform is a key element in the ReFLEX project in Orkney, aiming to integrate electricity, transport and heat networks to better balance renewable energy demand and supply. The project passed its first stage gate review in February and has now moved into the demonstration phase.
Tim Mortlock, chief operating officer of SMS, said that having access to FlexiGrid now allows it to control and aggregate data and revenue from generation and battery storage assets and enhance its ability to provide a "comprehensive end-to-end service proposition" to its established industrial, domestic and energy services customer base.
"By integrating energy storage, renewable generation and vehicle charging into the UK energy system, FlexiGrid can help shape consumer demand to follow renewable energy supply, and help the UK transition to 100% green power – as we are now demonstrating under the pioneering ReFlex Orkney project," Mortlock added.
A number of VPPs have sprung up in the UK and Ireland, including one between Centrica and sonnen consisting of 100 batteries and one between Moixia and Irish supplier Energia.