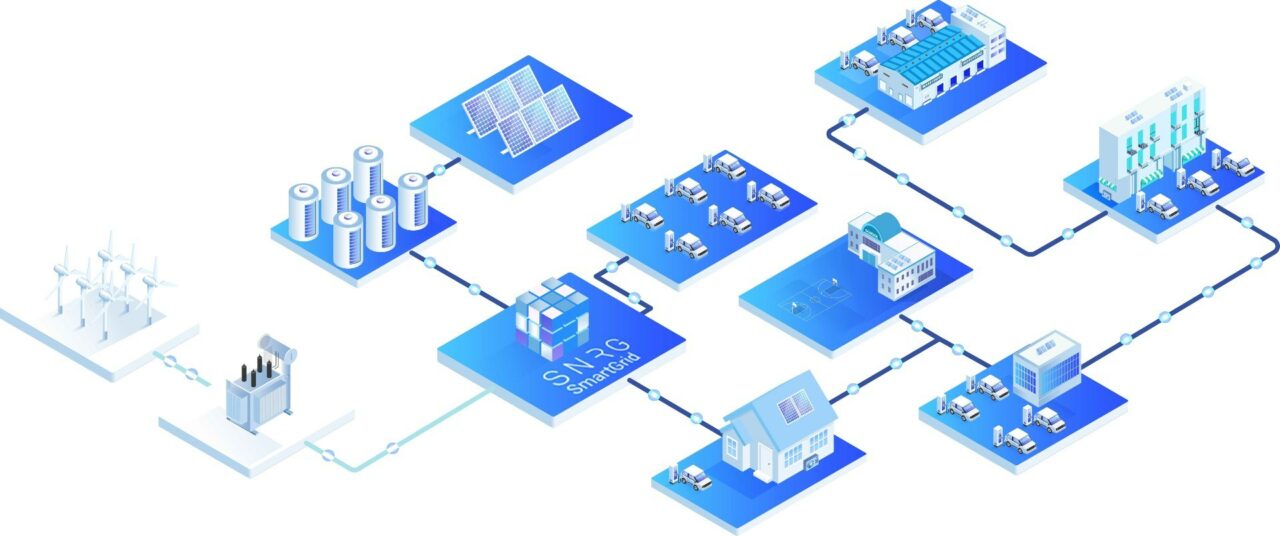 Develoepr SNRG has set a target to install 300MWp of rooftop-based solar and 250MW of commercial battery energy storage by 2028 using its SmartGrid technology.
Antin Infrastructure Partners acquired a controlling stake in the Centrica-backed firm in April 2022 with the hopes of supporting the rollout of renewable technologies, grid connections and planning.
The SNRG SmartGrid can reduce the cost and timeline for a new grid connection by up to 50% and reduce the cost of energy by up to 30%, the firm said. This is achieved via managing the funding and operation of the renewable energy assets, as well as the sought after connection to the grid.
To support the distribution of this portfolio, SNRG has made a number of appointments with the team having expanded from 10 to 30 in the last 12 months. This includes David Cowans, former group chief executive of Places for People, having joined SNRG as chair of the board.
"Years ago, I had the realisation that, I wasn't actually in the housing business at all. I was in the place business. People now see housing in the context of a place, a neighbourhood, a community, a location, the social impact, the cost of living and the energy in that place," said Cowans.
"The SNRG SmartGrid and technology proposition can equally work for a school or factory as it can for a housing development which is why the business has seen such huge growth in its pipeline. It is a practical, realistic proposition with a place-based approach that, with the backing of Centrica and Antin Infrastructure Partners, will have impact at scale."
Commenting on the appointment, Shane Hussain, founder and chief executive of SNRG, said: "David's outstanding experience and commitment to sustainability makes him the ideal person for this role. Our mission is to accelerate the all-electric net-zero transition and I look forward to working closely with David on delivering all aspects of this shift.
"By funding place-based renewable energy systems and SmartGrids, enabled by the support provided by Antin Infrastructure Partners and Centrica, we can make a major difference."
Solar Power Portal's publisher Solar Media will host the UK Solar Summit on 27-28 June 2023 in London. The event will explore UK's new landscape for utility and rooftop solar, looking at the opportunities within a GW+ annual market, and much more. For more information, go to the website.