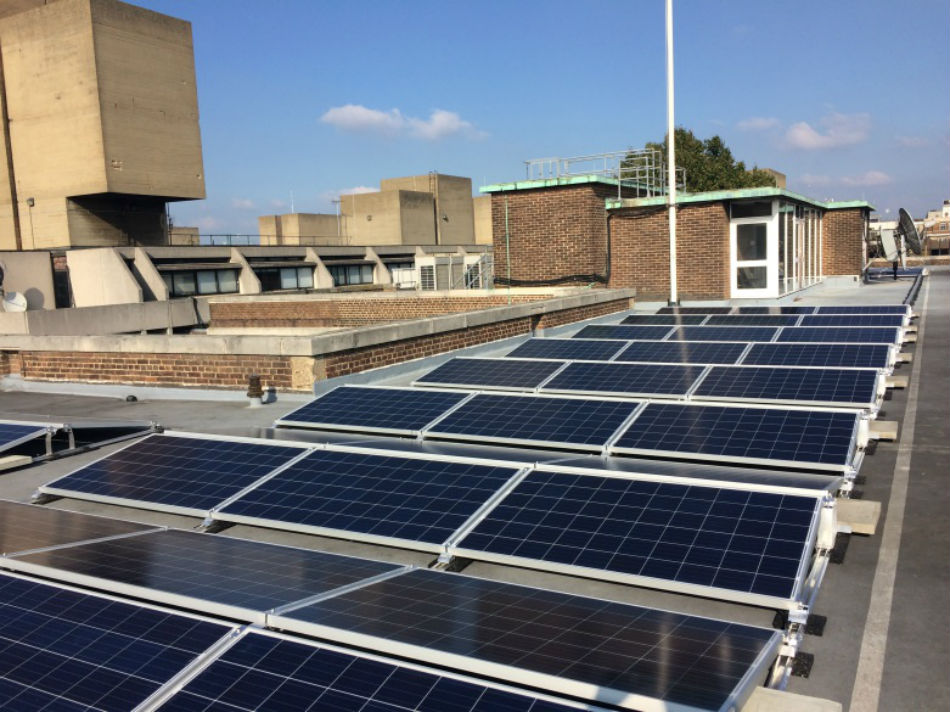 The first crowd-funded solar project at a higher education institution has been completed at the University of London's School of Oriental and African Studies (SOAS) after raising more than £22,000 in around two months.
Solar SOAS, a project from the energy and climate justice student society, successfully raised the funds needed for the 29.6kWp system after launching the offer in August. The installation was carried out on 26 September and is expected to generate 24.15 MWh per year, generating £2,000 of profits annually for a community fund.
The SOAS community will decide how the proceeds are spent, with a voting process to be open each year to determine what green project or cause will be selected over the lifetime of the scheme.
Isobel Annan, co-founder of Solar SOAS said: "We overcame many obstacles and met some hair-raising deadlines over the past two years, as full-time students and alumni endeavouring to do something green and good in a challenging policy environment. We are live and generating, and ecstatic to see those shining panels."
The project has also gained political support from Keir Starmer, local MP for Holborn & St. Pancras and currently Shadow Secretary of State for Exiting the European Union. He said he was "absolutely thrilled to see the first university community energy project in the UK happening in our constituency. We hope this will lead the way for further similar projects around the country!"
The installation forms part of SOAS' continual efforts to reduce its carbon footprint, with the installation thought to save over 10 tonnes of carbon every year, and builds on its successes as a green institution. The school recently topped the Brite-Green university league table with a 55% reduction in carbon emissions since 2005. Earlier this year SOAS was awarded the Carbon Champion mark of achievement by the Camden Climate Change Alliance
Solar SOAS is hoping to act as a pilot for other UK universities and has set up UniSolar, a community benefit society to administer and introduce community energy to other higher education establishments.
Universities have been long-term adopters of solar energy and are continuing to take up the technology to lower costs and green their operations. The University of the West of England recently announced plans to expand its existing installation to become the largest rooftop array in the UK's University market.
SOAS will now look to build on the success of this latest project, with other solar installation said to be in the early planning stages.
This article has been amended since its original publication.