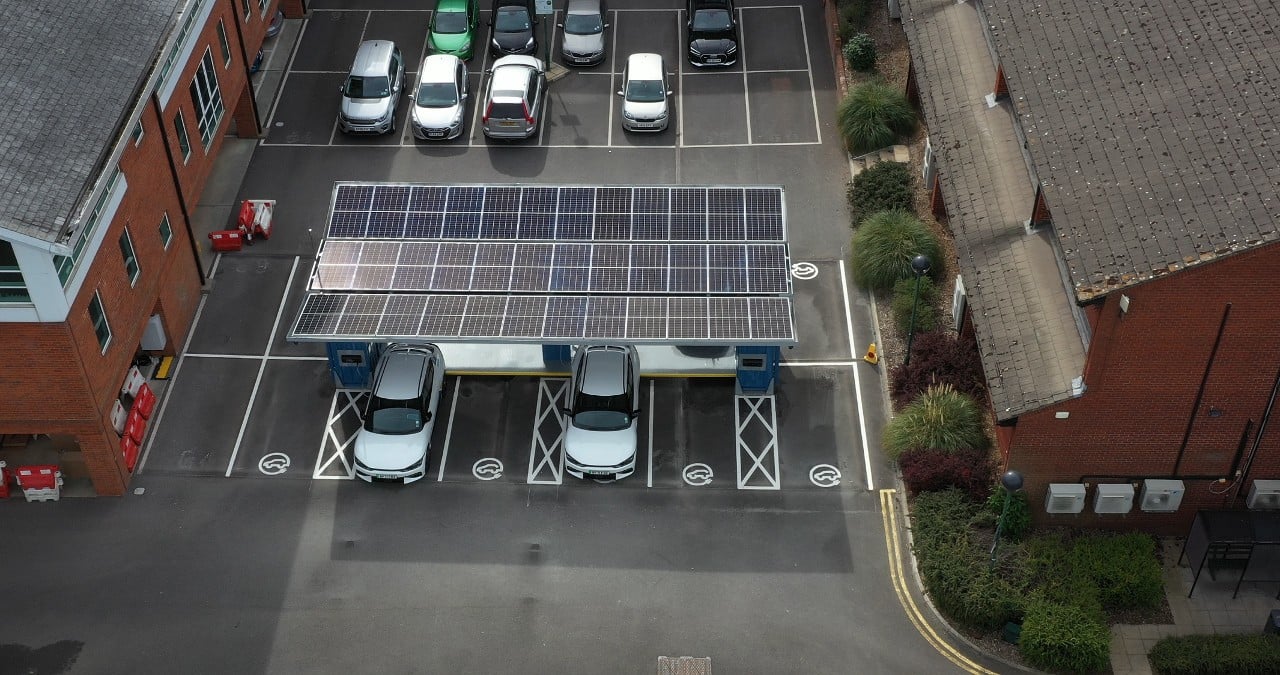 Solar car park developer 3ti has hit 100% of its funding target of £500,000 in less than an hour.
The funding will be used to roll out the company's pop-up mini solar car park and electric vehicle (EV) charging hub, Papilio3, as well as to expand the 3ti team and continue technology development.
Whilst the initial target was exceeded on Crowdcube within an hour, the funding round will remain open for the originally planned 28 days.
"Almost instantly achieving our initial investment target demonstrates a public belief in 3ti's technology, our vision for renewable energy solutions and the team behind the two largest solar car parks in the UK," says Tim Evans, 3ti founder and CEO.
"The funding round provides investors with an opportunity to back a company committed to decarbonising the UK transport industry and buy into a dynamic, exciting and unique product: Papilio3. It is expected that 14 million EVs will be on UK roads by 2030. To optimise the environmental benefits of these vehicles replacing polluting petrol and diesel alternatives, it is crucial that an efficient, reliable and sustainable charging infrastructure is in place."
3ti launched the Papilio3 at the Surrey Research Park, hosted by the University of Surrey, in May. It is designed to be installed within 24 hours and provide 12 EV chargers, powered by solar power, battery storage and grid energy.
Each Papilio3 has three modular canopies that support 36 solar panels, as well as a battery storage capacity of up to 250kWh. They can support a mixture of a mixture of 7kW, 11kW and 22kW chargers.
In the first month since its launch, the company has had over 100 enquiries into the Papilio3 and is aiming to have at least 30 units in operation by the end of the year.