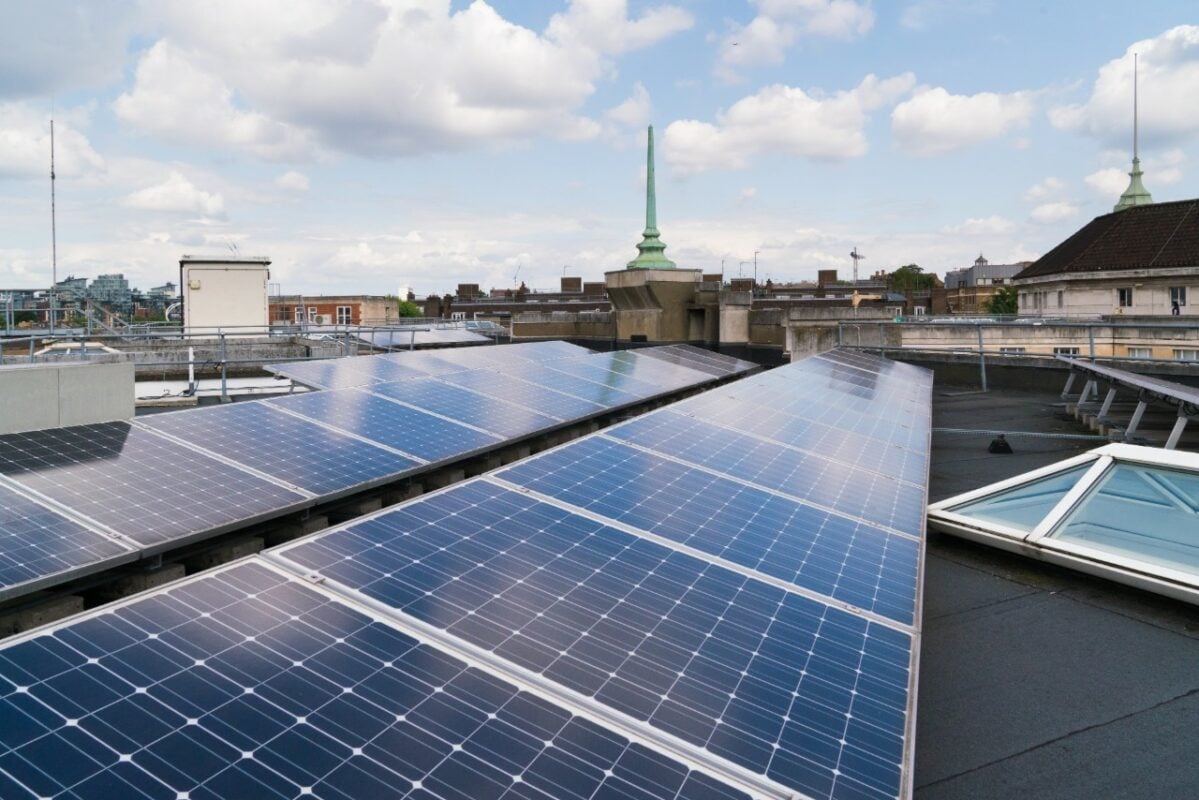 Solar Energy UK has released a practical guide for local authorities looking to procure solar power, to help them reach their net zero targets.
How Solar Energy can deliver for Climate and Communities outlines a number of methods available to authorities that are looking to decarbonise ahead of the UK's 2050 net zero targets. It includes sequential steps and case studies from previous successful local authority solar rollouts.
Additionally, the final chapter takes an in-depth look at the deployment of solar power for social housing.
John Taylor, energy projects manager for the Greater South East Energy Hub – a Department of Business, Energy and Industrial Strategy (BEIS) funded team that helps LEPs and local authorities deliver local energy projects – said: "With COP26 behind us, it's time for local authorities to start delivering on their net zero targets and solar power is one of the quickest ways councils can make an early impact.
"From procuring an electricity tariff backed by solar energy to building out solar arrays on rooftops or council owned land, this guide is designed to boost the confidence of local authorities to make the jump into solar power."
Across the UK, a number of councils and local authorities have already begun rolling out solar power, such as Aberdeen City Council, Perth & Kinross Council and Salford City Council.