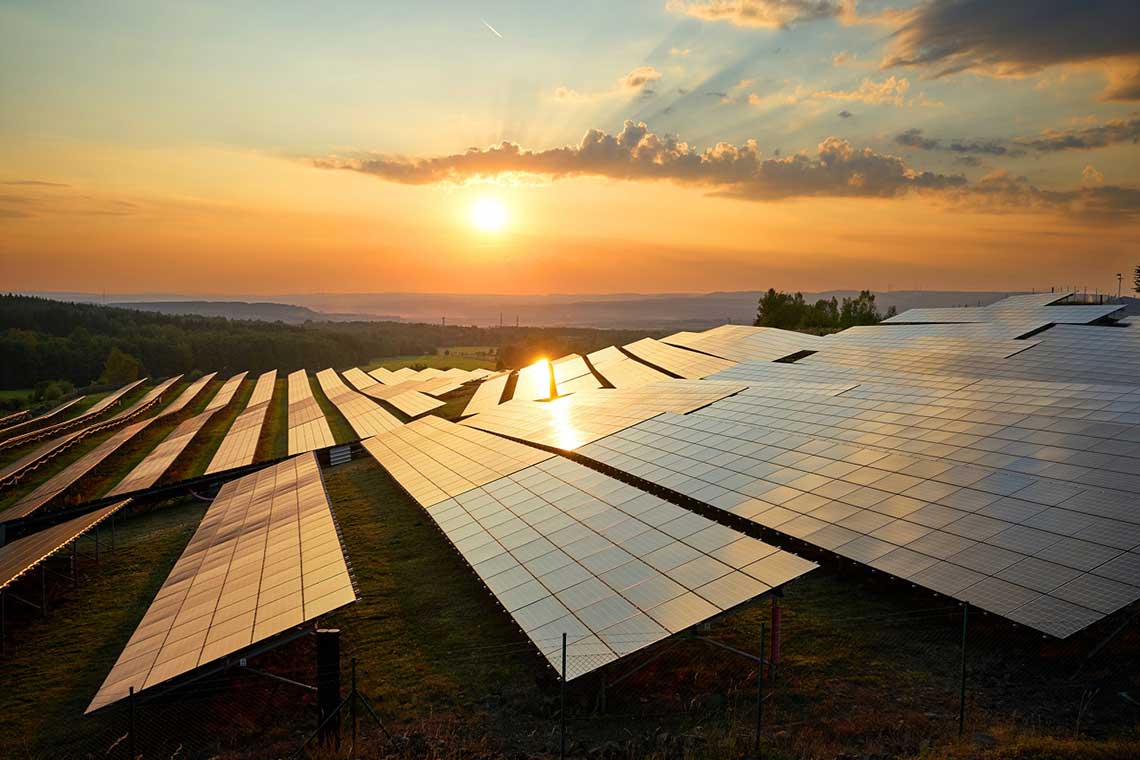 Solar generated 9% of Britain's electricity on 30 June as carbon emissions dropped to a record-low of 97g/kWh, according to data from Drax.
High levels of both solar and wind were credited with enabling the record, with renewables providing more than half (55.3%) of Britain's electricity that day. Solar made up 9% of Britain's electricity mix and wind 39%. Hydro contributed 1% and biomass made up 8%. The previous record stood at 49.4% on 21 September 2018, according to Drax's Electric Insights data.
The drop in carbon emissions on 30 June to 97g/kWh was also made possible due to it being a summer Sunday, meaning demand was lower because less people are at work or school and daylight hours are longer and temperatures warmer.
The previous record of 104g/kWh was set last summer but the new record marks the first time ever meeting the Committee on Climate Change's 2030 target of 100g/kWh for a whole day.
Solar generation saw a strong performance across the whole of Q2 of this year, increasing by 18% on 2018 and making up 6.3% of Britain's total generation. This is according to data released by EnAppSys.
Iain Staffell analysed Drax's data via Imperial Consultants and described the findings as "fantastic progress" but said there is a long way to go before net zero.
"Britain's power system is decarbonising at a faster rate than any other country in the world. We have spent more than half the summer without a single coal power station turned on, and renewables are breaking new records all the time," he added.