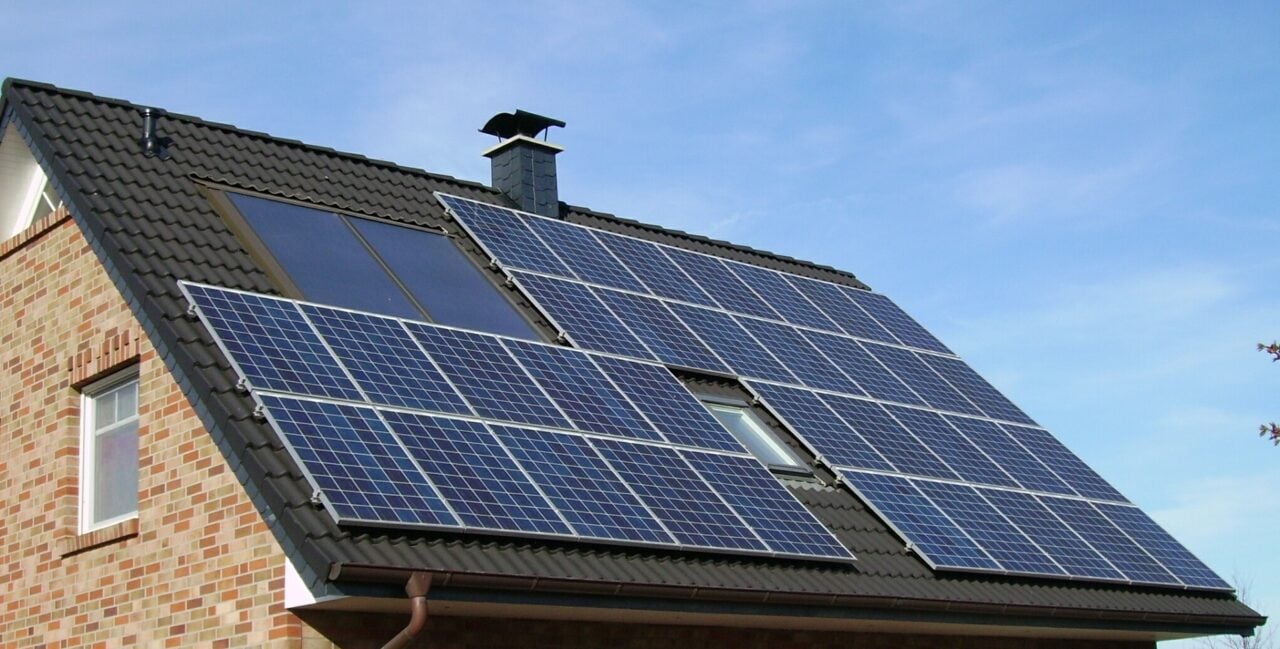 Installing solar panels could add around £1,800 to house prices, according to a new survey from Solar Energy UK.
This is nearly half of the up-front cost of installation, making solar an increasingly appealing financial option.
In addition to this boon to the sale price, solar could generate an annual running cost saving of nearly £330 over the lifespan of the system, this is nearly a third off the cost of an average energy bill for a typical house. With the rollout of electrified heat and transport, these economic benefits are only likely to grow.
Solar panels are now the third biggest home improvement priority according to a survey commissioned alongside The Value of Solar Property report by the trade association. It follows kitchen/bathroom improvements ranked top by 50% and windows ranked 36% with homeowners, at 33%.
For young homeowners it is an even larger priority, with 52% ranking solar panel installation as their top priority. The keen interest is perhaps unsurprising notes Solar Energy UK, given that 72% of homeowners feel the environmental impact of their home is important.
Of those surveyed, 46% stated that if a new consumer finance product like a green mortgage that allowed them to install solar panels without the upfront cost was launched, they will likely install it.
Within high socio-economic group this figure rises still, with 71% stating they were likely to install the technology.
As such, the association is calling on lenders to support homeowners, by developing and bringing to market consumer finance and green mortgage products that reward investment in properties that have solar.
"The UK stands on the brink of a home energy revolution," said Chris Hewett, CEO of Solar Energy UK.
"The Value of Solar Property makes clear that there is a powerful investment case for residential solar. Solar Energy UK calls on the property finance and lending industries to recognise this. Bringing new green finance products to the market – and recognising the value of solar homes – will help unlock millions of affordable energy projects for homeowners and occupiers around the country."
It further calls on bodies such as the Royal Institute of Chartered Surveyors to update their valuation and other financial models to reflect the value of solar highlighted in the report.
Solar Energy UK has already leveled recommendations at the government, asking it to create a level tax playing field for solar, develop new consumer financing initiatives and a green retrofit programme.
The report was produced through the development of two bespoke financial models, the first of which examined the impact on the sale price of homes with solar and the second which examined the running cost savings delivered.
"The findings of the ground-breaking research carried out for this report – including statistical analysis of more than five million property transactions – are clear," added Hewitt. "The return on investment makes upgrading a home with solar power system an easy and simple way to lower a property's running costs and increase its value, while also, crucially, reducing its environmental impact."