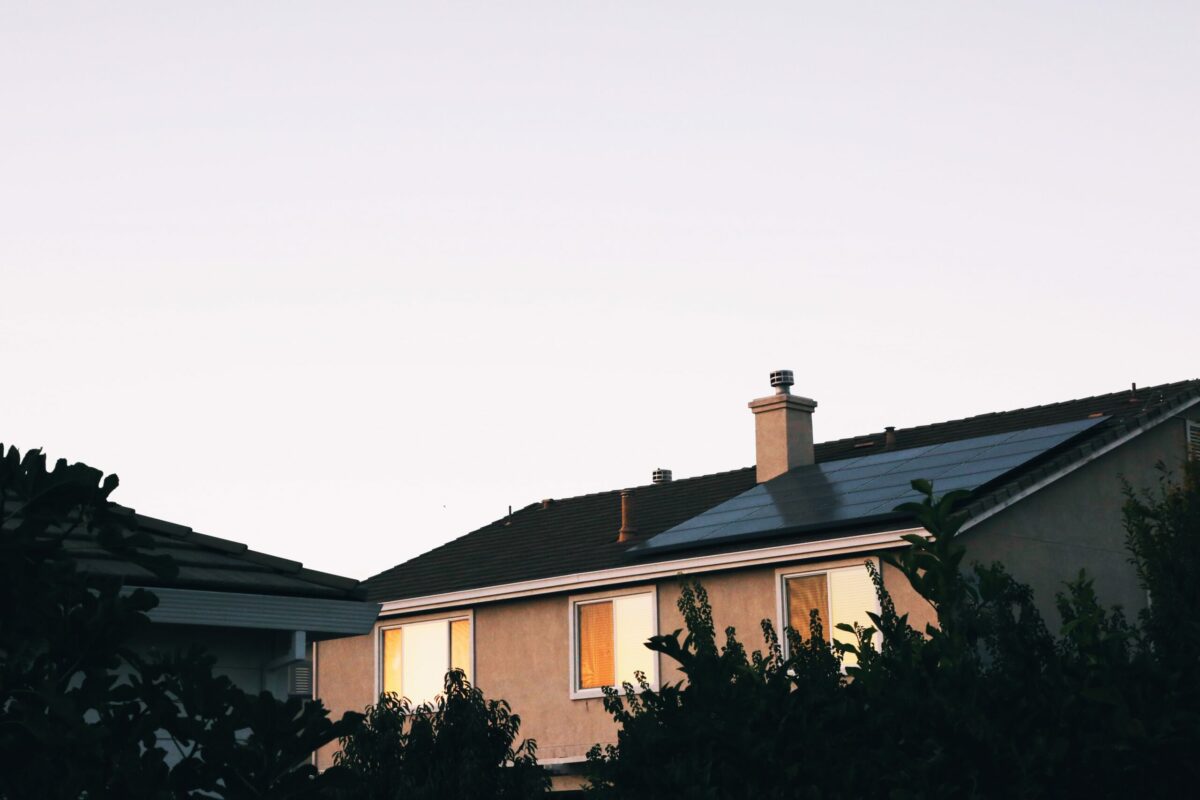 The past year has seen the solar sector in the UK go from strength to strength, across all segments. Despite the ongoing challenges of COVID-19, along with supply chain concerns particularly in the second half of the year, installation rates have continued to grow as the technology cements its role in the net zero energy sector of the future.
Solar Power Portal has taken a look back at the top rooftop solar – both commercial and residential – stories of 2021, to see what the biggest moments and trends for the sector were.
1. UK installs 175MW solar PV capacity in Q1'21, subsidy-free capacity installed now exceeds 1GW
Published: 15 Apr 2021
The top read story about rooftop solar in the UK on Solar Power Portal over the last year was a piece of analysis from Solar Media's head of market research Finlay Coleville, which showed there had been 175MWp-dc of new solar PV capacity added in the 3 months to 31 March 2021 (Q1'21).
While ground-mount made up 70% of these additions, its noted that rooftop segments were operating in a strong-growth and sustained mode, with residential and commercial rooftop installations up 14% year-on-year.

2. Green Homes Grant to reportedly be scrapped next month despite 'clear demand'
Published: 19 Feb 2021
In February, reports that the Green Homes Grant – which was intended to provide £2 billion in funding for green home technologies, split into £1.5 billion for public vouchers and £500 million for Local Authorities – would close only half a year after it began. These reports followed a raft of administrative problems with the scheme that led to delays in payments and repeated calls for improvements to the scheme.
The grant did close at the end of March, and has since been repeatedly lambasted by a number of organisations including the Public Accounts Committee, which recently called it a "slam dunk fail".
The Local Authority allocation within the Green Homes Grant is the only part that has continued through 2021, with an additional £300 million in funding. Through this, 109 solar PV installs had been completed by the end of May, with interest in the technology having grown, although it still represents a relatively small segment.

3. UK solar rooftop deployment to exceed 500MW in 2022
Published: 4 Nov 2021
Solar PV deployment on rooftops in the UK is forecast to exceed 500MWdc in 2022, representing a landmark moment for the UK solar industry, another piece of analysis from Finlay Coleville found in November.
The article looks at the thriving post-subsidy market, which has a plethora of economic and environmental drivers, along with the opportunities for rooftop solar PV going forwards.

4. Solar PV, energy storage and other green tech given business rates exemptions, relief in 2021 Budget
Published: 27 Oct 2021
In Chancellor Rishi Sunak's Budget in October, he announced solar PV, energy storage and other clean energy technologies are to be exempt from business rates rises from April 2023, representing a major victory for the sector.
The news was widely welcomed in the solar sector, with Chris Hewett, CEO at Solar Energy UK saying: "The government have given rooftop solar a big endorsement by finally removing the perverse business rates treatment for onsite solar and energy storage, originally imposed in 2017. Companies and public sector bodies which have taken action to cut carbon by installing solar, will now also be rewarded with a cut in their business rate bills in the future."

5. Social Energy launches 20p/kWh export tariff
Published: 28 Jun 2021
In June, Social Energy launched a new solar export tariff offering 20p/kWh for the first 1,000kWh exported per year. This beat out the previously announced highest SEG tariff available, which was set by Tesla at 8.0p/kWh for current Tesla vehicle owners and 11p/kWh for non-Tesla vehicle owners.
Following on from this 1,000kWh, the tariff drops to an uncapped 6p/kWh, just above the 5.6p/kWh that saw Social Energy rise to the top of the export tariff leaderboard when the Smart Export Guarantee came into effect in January 2020.
While Social Energy wasn't required to launch a tariff, it was already offering the 5.6p/kWh export rate to its customers, beating out other export tariffs including Octopus Energy's 5.5p/kWh, Bulb's 5.38p/kWh and OVO Energy's and ScottishPower's 4.0p/kWh. However, Social Energy Supply Ltd has now shuttered, joining over 20 energy suppliers in collapsing this year.