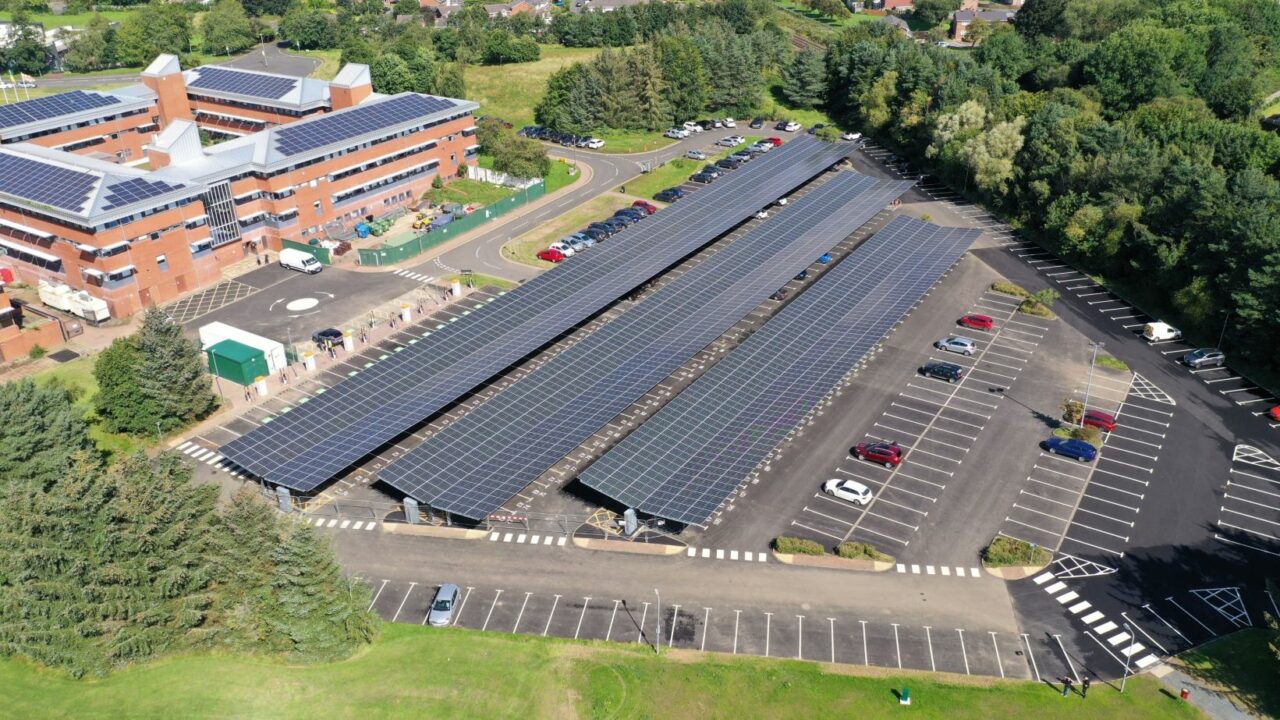 Northumberland County Council has opened a new solar car port array set to save between £100,000 and £150,000 in energy costs.
Designed and built by UK Power Networks (UKPN) the project includes a canopy of 800kW solar photovoltaic (PV) panels installed over a 40-year-old staff car park which will provide clean energy to the council's headquarters in County Hall in Morpeth.
Addtionaly, a 400kW battery energy storage system with smart controls has been installed to optimise energy use.
The car park will also feature 100 fast electric vehicle (EV) chargers and 20 rapid chargers.
The project was part-funded by was part-funded by the England European Regional Development Fund as part of the European Structural and Investment Funds Growth Programme 2014-2020 with the council matching funding.
"This is a historical moment for Northumberland County Council and one we should be very proud of," said Councillor Glen Sanderson, council leader and Cabinet member for Climate Change.
"It's great to see this initiative finally come to fruition which will save a massive amount on council energy supply spending and will also reduce the need for us to rely on fossil fuels to power our main building.
"I want to say a huge thank you to everyone involved in making this happen. It is a real example of using innovative technologies to move us towards a cleaner and more sustainable future."