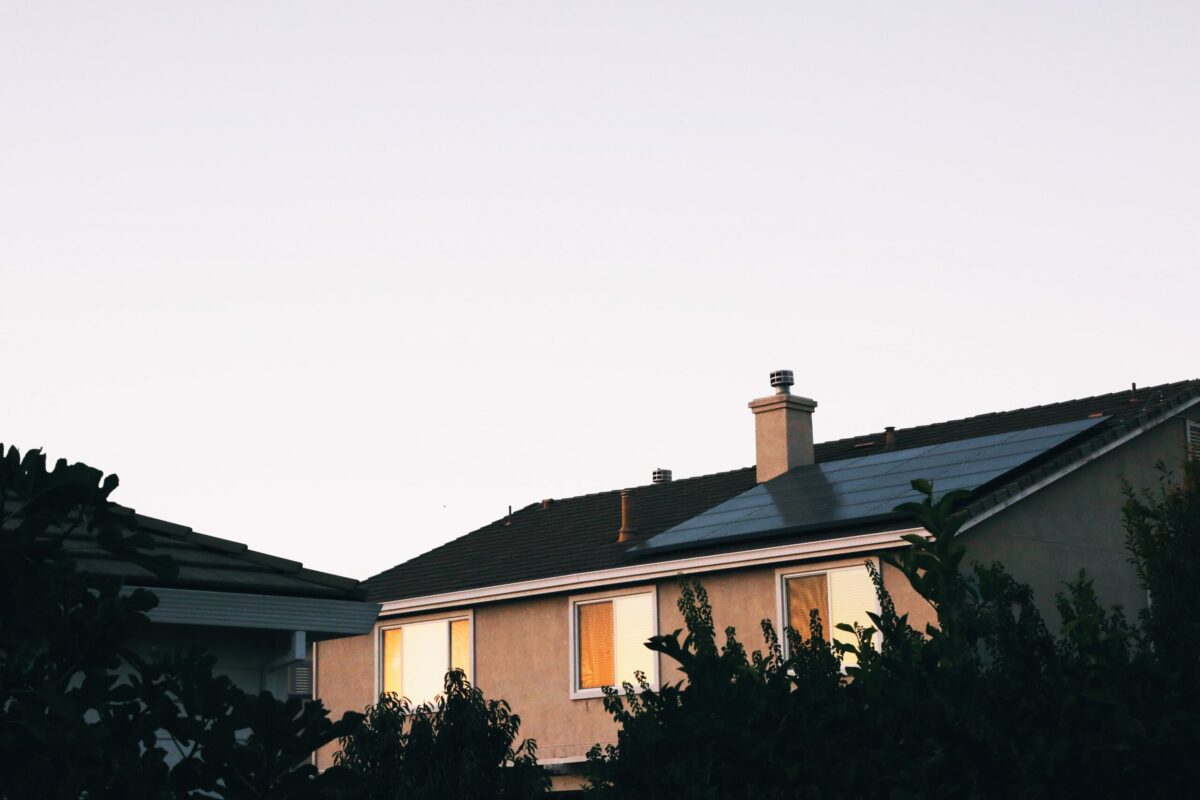 Harnessing solar energy via PV and a battery energy storage system (BESS) in a mid-terrace home, compliant with the Future Homes Standard 2025, could see savings of around £40,000 over their lifetime, Solar Energy UK has said.
Solar PV and a co-located BESS could help increase savings across the board in the UK, proving its value in both using renewable energy and reducing the cost of energy, according to theValue of New Build Solar report.
This has become more apparent amid the energy crisis. Due to volatility in the wholesale gas market, households across the UK have been particularly susceptible to high energy bills, causing more concern transitioning into the bleak winter months. For example, 8.4 million UK households will be in fuel poverty from April when the current support schemes either end or change to a higher rate, National Energy Action has said.
Under the Future Homes Standard 2025, the carbon emissions emitted from new buildings are to be slashed by at least 70% to 80% on current levels. To achieve this, several technologies have been touted as potential paths to decarbonisation, most notably solar and BESS. Heat pumps could also be integrated to reduce carbon emissions.
The £40,000 savings in a mid-terrace home is in comparison to one which has no energy efficiency measures set in place. These savings could be increased should technologies such as heat pumps be deployed.
It is not only mid-terraced buildings that could see significant savings and cost reductions due to the utilisation of solar energy. Detached homes, semi-detached homes and a housing association end-of-terrace home were all modeled by Solar Energy UK, to determine the savings that could be made by usingsolar energy and batteries.
According to the modelling, a best case scenario for a detached home compliant with the housing standard as well as having solar thermal, solar PV and BESS would see savings between £2,000 and £3,000 a year. Solar Energy UK confirmed this would equate to lifetime savings from between £202,000 and £242,000.
A semi-detached house situated in Scotland would also see savings of between £3,000 and £4,000 depending on which source of heat is utilised. This case study had been used to be sub-optimal with panels facing east-west rather than towards the sun to the south.
"Harnessing the power of the sun can address many of the questions raised by the energy crisis – how do we keep warm without breaking the bank, reach net zero, cut bills and bolster energy security?" said Dr Richard Hauxwell-Baldwin, research and campaigns manager for MCS Charitable Foundation.
"On top of the obvious environmental benefits of installing solar, this timely report illustrates why it makes financial sense to make solar standard for the new homes that the country needs."
For a housing association end-of-terrace home situated in London, which is additional a socially rented home, the savings would be split across the housing association and the residents. Both would benefit from excess power exported to the grid and greater confidence that the tenant can afford to pay rent, Solar Energy UK said.
In total, residents of this building would see estimated savings of around £496 and £772 in the first year. These saving estimations have been welcomed by industry.
"This timely analysis from Solar Energy UK clearly demonstrates that solar is a key enabling technology for the transition to electric heating – mitigating the extra running costs for residents. Solar is crucial for the delivery of the Future Homes Standard," said Stuart Elmes, founder and chief executive of Viridian Solar.
Value of New Build Solar follows the formal opening of a Commons inquiry into solar technologies and associated energy storage in early November. The Environmental Audit Committee revealed it would investigate the role solar technologies and energy storage can play as the UK transitions towards net zero. These technologies have received multiple boosts from the government to spark innovation in the sector.
Alongside this, the Committee will also weigh up the regulatory, technical, development planning and other barriers to expanding both small and large-scale installations, alongside supply chain issues and grid connectivity.