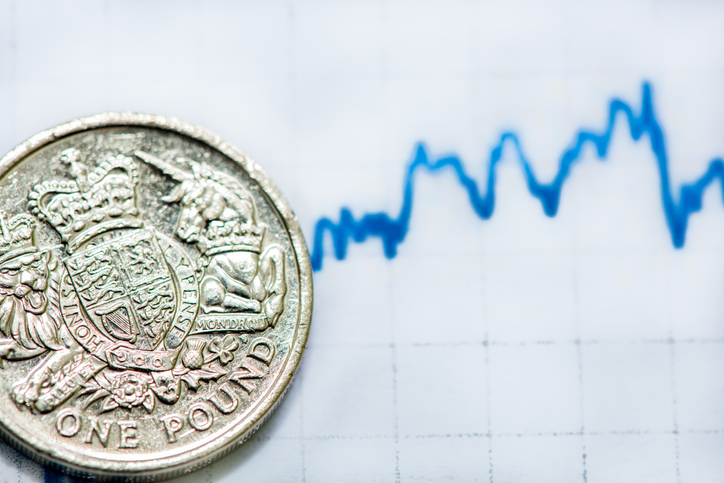 The government's revenue cap sends a poor signal to investors in renewable energy, Solar Energy UK has said.
Announced on Tuesday night, the Energy Prices Bill enshrines in law many of the support measures brought in in recent months to mitigate the impact of the energy crisis, including the Energy Price Guarantee for domestic consumers and Energy Bill Relief Scheme for businesses and non-domestic properties.
Additionally, however, it also unveiled a new temporary Cost-Plus Revenue Limit in England and Wales, which will effectively act as a windfall tax on renewable energy generator revenues.
"Businesses and consumers across the UK should pay a fair price for energy. With prices spiralling as a result of Putin's abhorrent invasion of Ukraine, the government is taking swift and decisive action," said Business and Energy Secretary, Jacob Rees-Mogg.
"We have been working with low-carbon generators to find a solution that will ensure consumers are not paying significantly more for electricity generated from renewables and nuclear."
The precise mechanics of the Cost-Plus Revenue Limit are still subject to consultation – which will be launched shortly – but it will set a revenue limit that curbs the amount generators can make.
"The UK solar industry is concerned that a windfall tax on revenue from existing renewable generators has been announced in haste, whilst many of the details are still to be worked out, particularly for small generators who have been excluded from ministerial discussions so far," said Chris Hewett, chief executive of Solar Energy UK.
"This gives another very poor signal to international investors in renewables in the UK, on the back of speculation of restrictive planning rules for solar farms being pursued by Defra."
On Monday, the Guardian unveiled plans within the Department for Environment, Food and Rural Affairs (Defra) to redefine land categories to make the development of ground-mount assets harder. Newly appointed environmental secretary Ranil Jayawardena is said to be considering extending the definition of Best and Most Versatile land to Grade 3B.
According to the FT, redefining land categories as such to effectively ban the development of solar on agricultural land could cost the sector £20 billion in investment.
This is at a time when the energy crisis has served to further highlight the importance of building out the renewables sector to reduce Britain's exposure to international, volatile gas prices.
"The whole renewable industry is ready and willing to work on medium-term solutions to separate the low-cost renewable power market from the high-cost gas power market. This would be in the best interests of consumers and generators," added Hewett.
Others in the renewables sector also criticised the Cost-Plus Revenue Limit, which follows a windfall tax on oil and gas producers earlier this year, as well as months of rumours that there would be a further windfall tax applied to generators.
The prospect of such a tax was floated by then-chancellor Rishi Sunak over the summer, but in July, then-prime minister Boris Johnson ruled it out. This was supported by those in the renewables sector, who were concerned it could impact investment, ultimately slowing the rollout of clean and cheap – solar and wind are nine times cheaper than gas – renewable technologies.
"We are concerned that a price cap will send the wrong signal to investors in renewable energy in the UK," said RenewableUK's CEO Dan McGrail reacting to the Energy Prices Bill.
"A price cap acting as a 100% windfall tax on renewables' revenue above a certain level, while excess oil and gas profits are taxed at 25%, risks skewing investment towards the fossil fuels that have caused this energy crisis.
"This decade we need to attract £175bn of investment in secure, domestic wind power and we can already see the investor turmoil that the EU's proposed price cap is causing in the European market. Industry will continue work with government on policies to help cut consumer bills and safeguard investment. As such, to limit the negative impacts, it is essential that a cap is set at a level that doesn't make the UK less attractive to investors than the EU, is technology neutral and has a clear sunset clause in place."
The government has worked with industry on the detail of the proposal, it stated, which is set to come into force from the start of 2023.
Finally, the Energy Prices Bill also includes legislation to allow the government to consider running voluntary Contracts for Difference auctions. These would take place in 2023, and offer contracts to generators that would provide them with longer-term revenue certainty, as well as helping to safeguard consumers.
These so-called Pot Zero Contracts for Difference were originally pitched by the UK Energy Research Centre, and as a concept have gained broad support from the renewables sector, with the likes of RenewableUK, Energy UK and Solar Energy UK throwing their weight behind it.