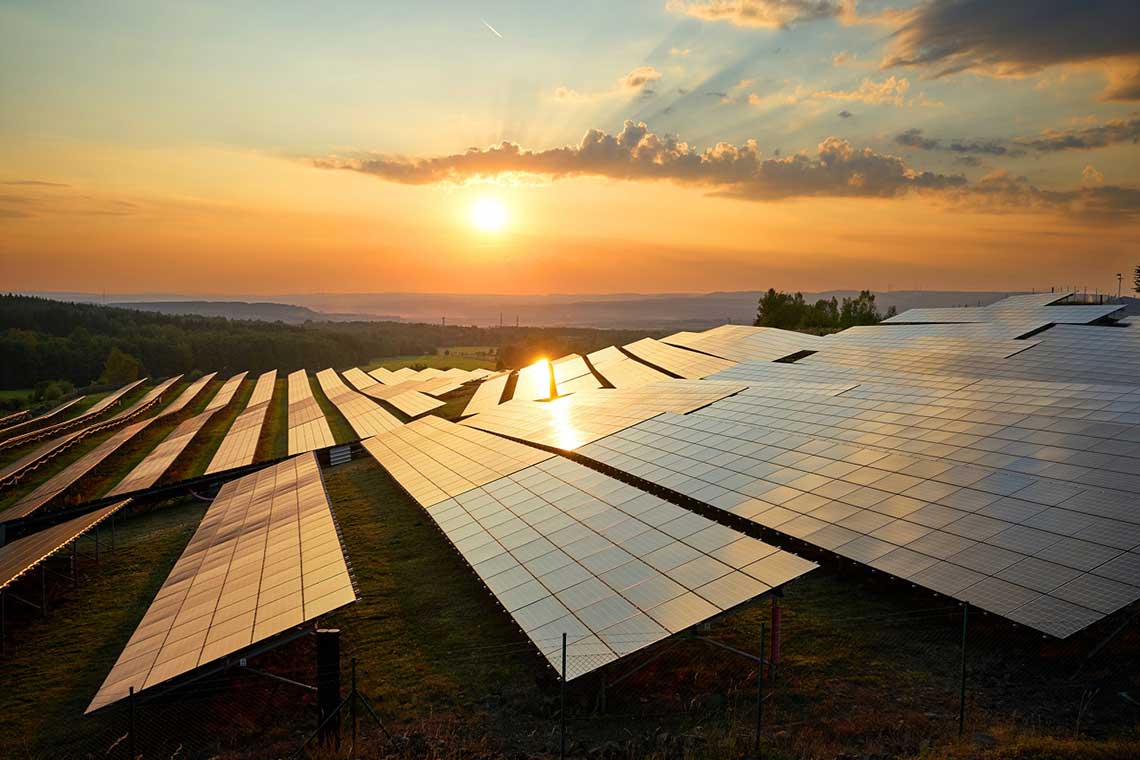 UK solar has smashed generation records, hitting a peak of 9.68GW this week.
At around 12:30 on Monday 20 April 2020, solar reached a peak of 9.68GW, breaking the all-time peak generation record and meeting almost 30% of UK electricity demand.
This was recorded by the Sheffield Solar live PV tracker, whose data is used for forecasting by National Grid ESO.
The peak generation surpassed the previous record of 9.55GW, which was set on 13 May 2019, the same month that saw the landmark coal-free fortnight. The figure recorded by the tracker may be subject to retrospective change, however there is a 90% certainty that the exact figure will fall between 9.65GW and 9.71GW, according to information provided by the Solar Trade Association (STA)
The amount of solar on the grid has also led to a significant period of coal-free generation, with 11.5 days having currently passed according to the STA, the longest coal-free period of 2020 so far.
Chris Hewett, chief executive of the Solar Trade Association, said: "Ideal weather conditions and lower levels of pollution than normal mean solar is providing record levels of cheap, clean power to the grid. At a time when most of us are working remotely, we can say that solar is truly keeping the WiFi on."
As the UK enters the sunnier months, where solar generation usually sees a surge, there is also now significantly lower levels of pollution than usual due to the COVID-19 lockdown. This has therefore contributed to clearer conditions, which have combined with the relatively cool temperatures to provide the optimal conditions for maximizing solar PV efficiency.
The STA therefore expects more solar generation records to be broken as the lockdown and sunny weather continues.
Meanwhile, Dr Nina Skorupska, chief executive of the Renewable Energy Association, lauded the "astonishing feat", stating it indicates "only the beginning of what the industry is capable of".
"In a time when positive news is few and far between, it is reassuring to see renewables continue to signal towards a brighter and more hopeful future.
"However, for this to continue into the future, the renewables and clean technologies industry needs assurance that in this trying time the fight against climate change remains a top priority for the government," Skorupska added.