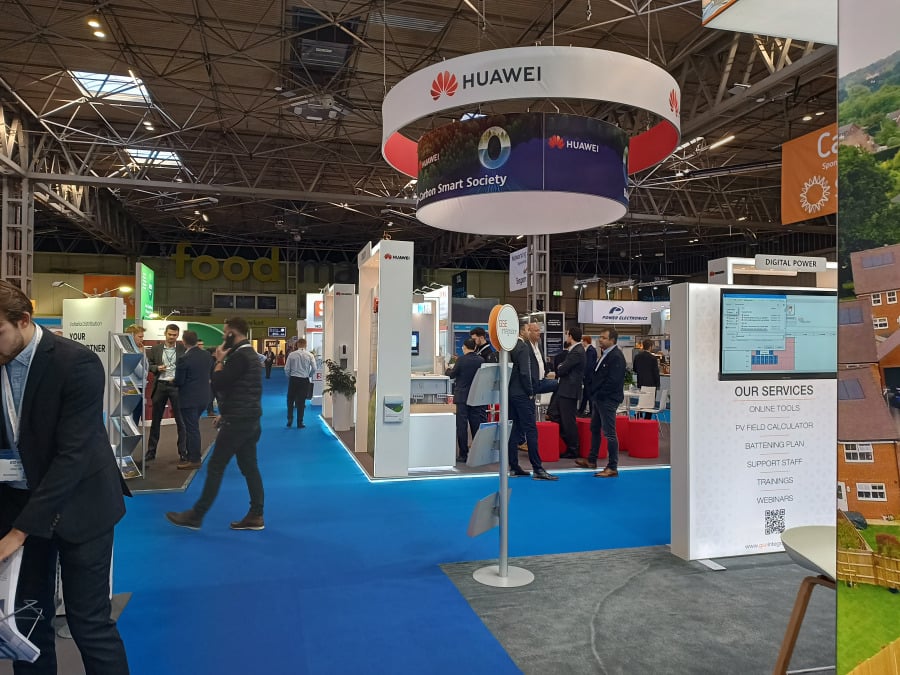 With 40% of emissions in the UK still coming from households, how the energy sector adapts to enable greater uptake of rooftop solar, battery storage EV chargers and other clean technologies will be key for reaching net zero.
Speaking on the Energy Hubs – Supporting the Zero Carbon Evolution panel on the final day of Solar and Storage Live 2021, Helen Seagrave, community energy manager at Electricity North West, said their network is expecting a 15% increase in demand up to 2030 to manage the increased connection of decarbonised technology solutions.
This is a particularly marked jump in comparison to the last decade, when demand stayed relatively flat as energy efficiency measures have mitigated the growth in many of the technologies.
As this continues to change and adapt, community energy projects have to help to manage the growth in demand in a way that is beneficial to a number of parties, argued Kate Gilmartin, senior project officer for Rural Community Energy Fund North West, Lancashire County Council.
Community energy projects are always based around a Community Benefit Society, which are not for profit and asset locked. As such, they're "really about the democratisation of energy", explained Gilmartin.
A 30MW community solar farm represents £15 million more over in lifetime in community benefit, in comparison with a commercial site of the same size.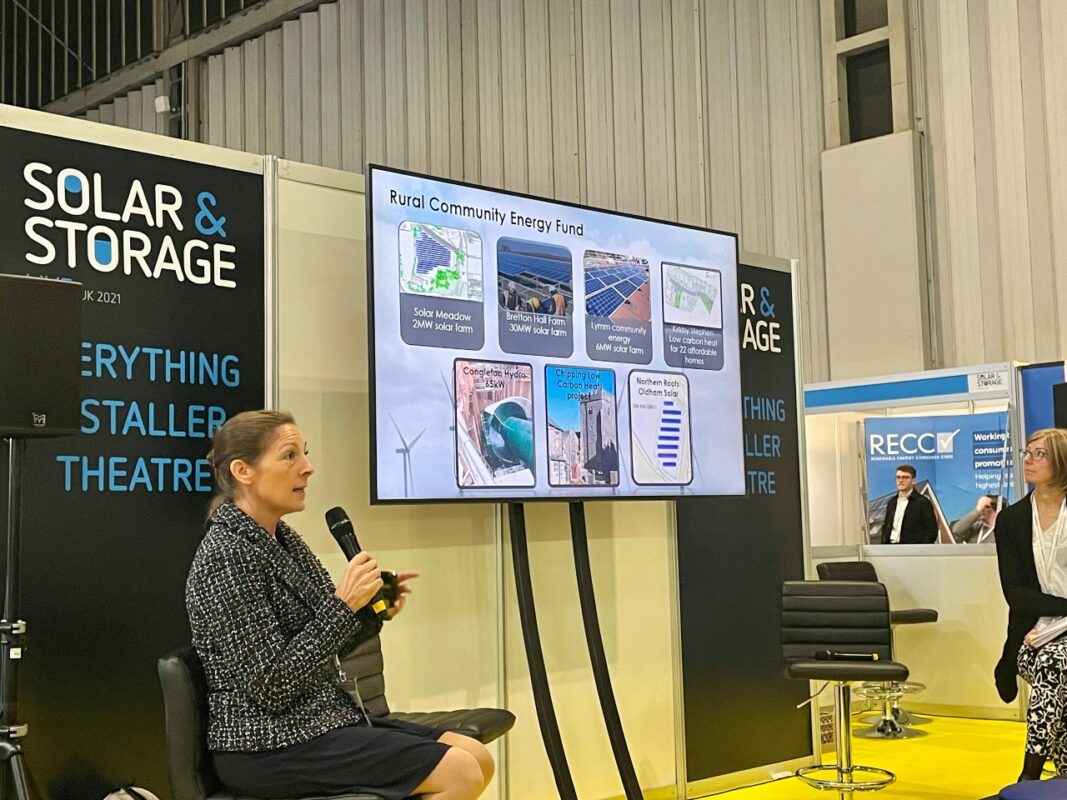 Hello and welcome to Solar Power Portal's coverage of day three of Solar & Storage Live, taking place between 23-25 November in Birmingham. The Solar Power Portal editorial team is reporting live from the event, bringing you all the insight, news and views from the show floor.
Linking up communities with renewables
The benefits of large-scale renewable energy projects for the local communities was the focus of a panel discussion at today's event, with talk turning to the idea of community organisations as intermediaries between large developers and the local community.
Community Energy England's projects and operations manager Philip Coventry said that when larger developers team up with community energy organisations is when scale is unleashed, referencing the 19MW solar PV project – the largest community solar farm in the UK – between social enterprise Low Carbon Hub and developer Low Carbon Ltd as an example.
However, "it does take a change in approach and perception from commercial developers," Coventry said.
Ollie Pendered, director of Riding Sunbeams, said that his key message for developers is to "not discount local communities", as they can help to de-risk at the planning stage and provide finance.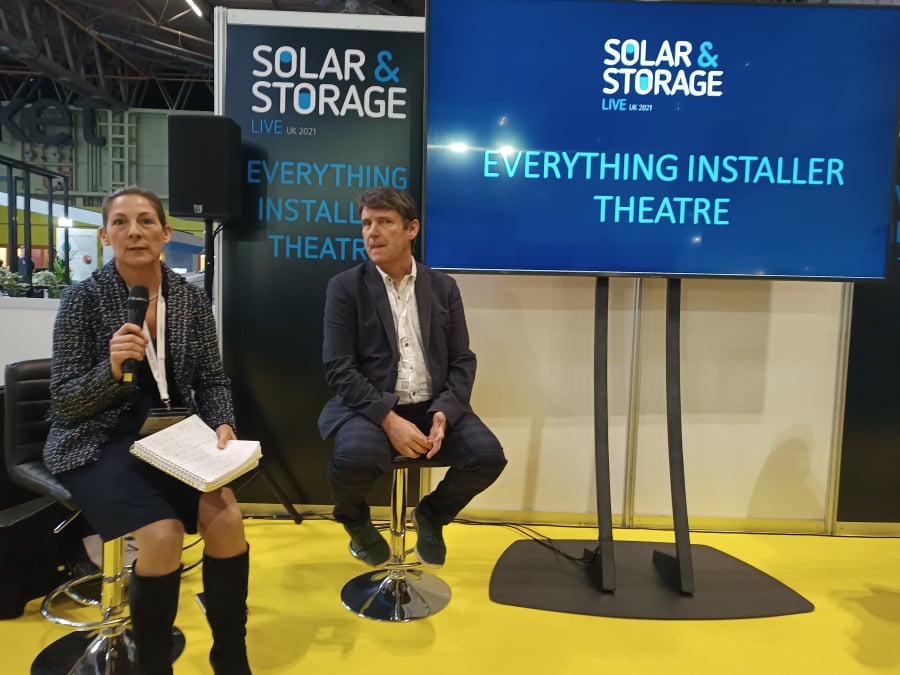 A competitive marketplace driven by the SEG
While a competitive marketplace has spawned out of the Smart Export Guarantee – the replacement to the small scale feed-in tariff that allows energy suppliers to set their own export rate – the question remains over whether it has done enough to increase deployment. That was the key theme that emerged out of a presentation given by Josh King, operations director of AES Solar, at the Everything Installer theatre this morning.
"In general, the trajectory of solar's on the up," King said, but raised the question of whether this is due solely to the SEG or if a range of factors are at play. He suggested that increases in deployment are likely also due to factors such as consumers becoming more conscientious and changes to building regulations.
While King said that there is a competitive marketplace and there is innovation in the market such as new tariffs like Octopus' Agile tariff, as well as the ability for solar to be deployed subsidy free, he added that deployment of residential solar isn't yet fast enough.
"The SEG doesn't quite do the trick if we want solar to stand on its own two feet, as tall and fast as it could," he concluded, before suggesting a few ways of boosting deployment, including addressing the VAT rate – either by removing it completely or bringing it back down to 5% – as well as the removal of environmental levies – with King asking why "should we export green electricity then pay those subsidies back on top" – and the introduction of long-term secure finance such as the Home Energy Scotland finance scheme.