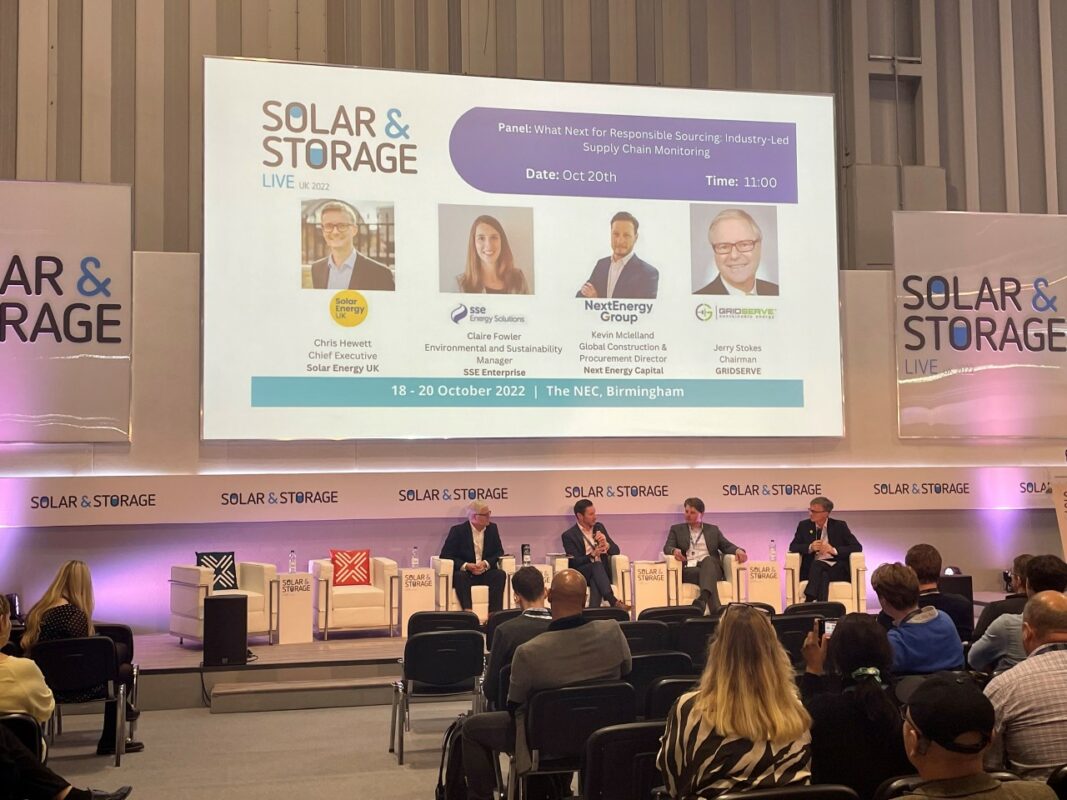 The Solar Power Portal team are onsite for the third and final day of Solar & Storage Live at the NEC in Birmingham, bringing you all the news and views from the conference.
You can read our coverage of Day One and Day Two of the conference here.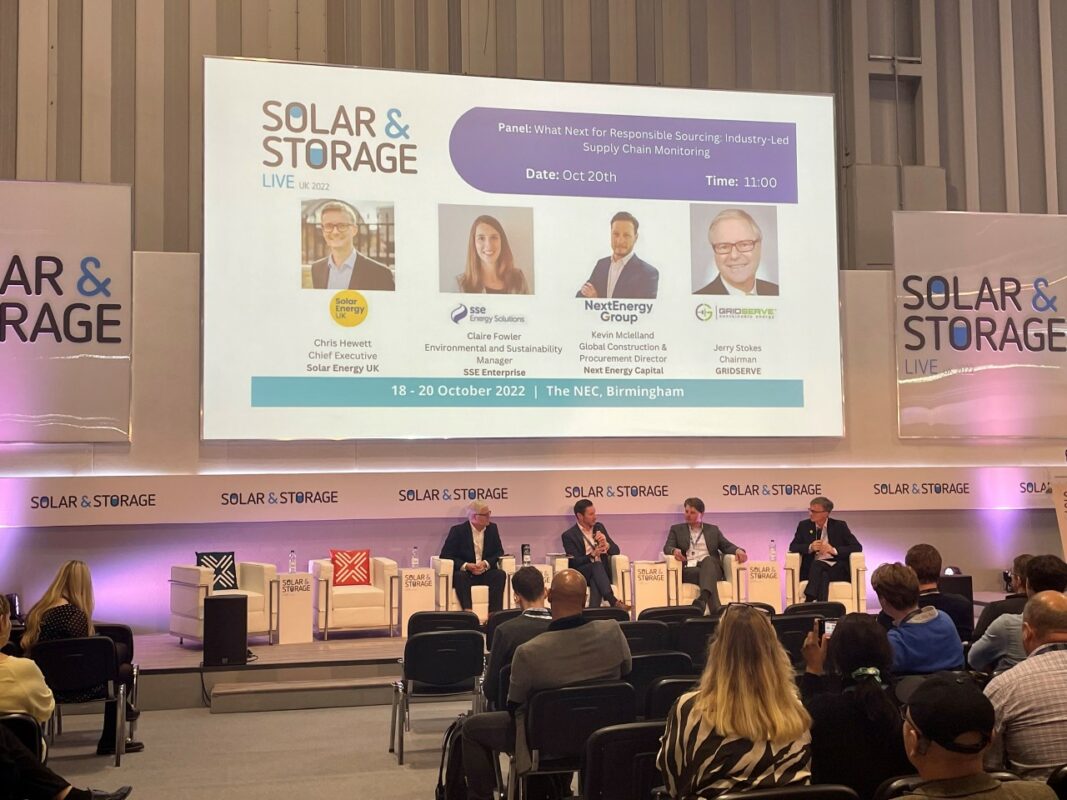 Solar sector must collaborate to ensure responsible supply chain practices
"There needs to be a will to collaborate and be responsible" when it comes to supply chain monitoring, said Kevin Mclelland, Global Construction & Procurement director at Next Energy Capital.
Speaking as part of the What Next for Responsible Sourcing: Industry-Led Supply Chain Monitoring panel at Solar & Storage Live, Mclelland emphasised that the solar sector needed to collectively hold firm to responsible supply chain practices in order for it to make a real difference.
This can ensure that those pursuing such practices are not under-cut by less responsible companies, ultimately to their detriment.
Agreeing, Jerry Stokes, chairman of GRIDSERVE, highlighted that the solar sector's voice is now very credible, with the industry reaching a point where there is weight and impact in its actions more broadly. This is influence the sector must use to boost responsible supply chains.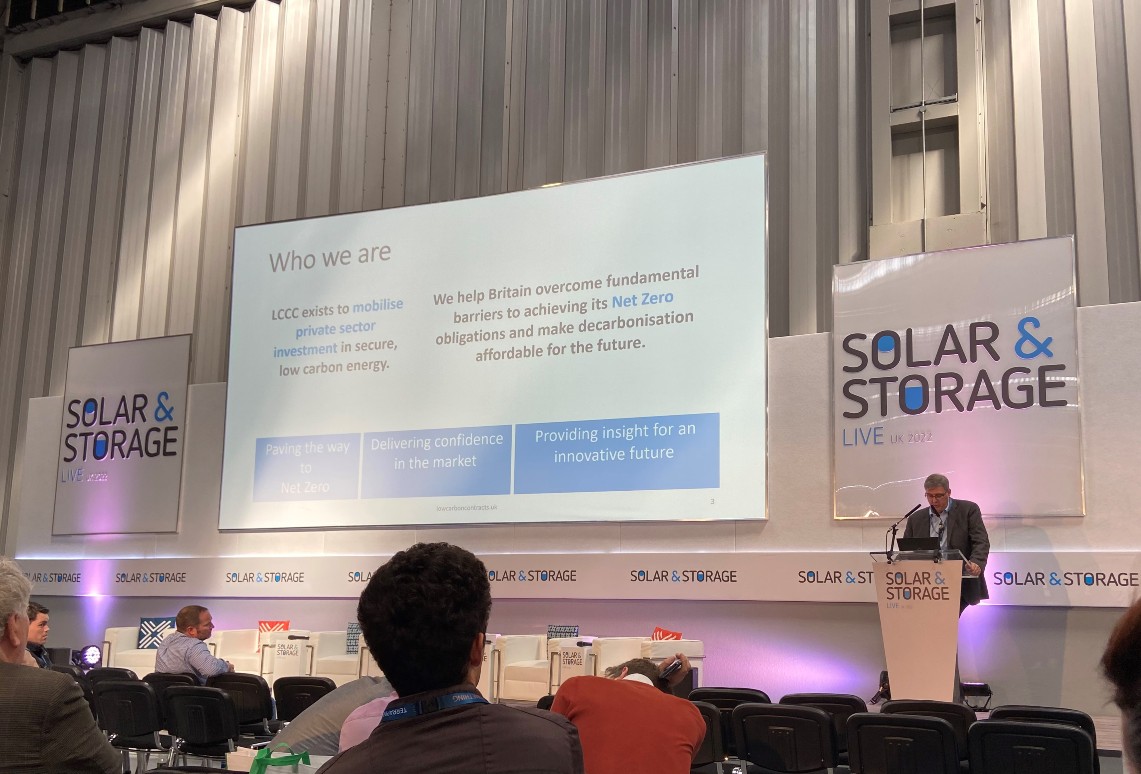 Energy storage must increase to 400GW by 2030
"Energy storage needs to increase to 400GW by 2030, an increase of 10x on 2022 levels," said Stephen Crosher, CEO at RheEnergise.
Energy storage is a crucial component in scaling the renewable energy sector not only in the UK but around the globe. Many current renewable generation projects, such as wind and solar, need energy storage to maximise its value and maintain grid balancing.
RheEnergise specialise in long-duration pumped hydro storage via a solution which is 2.5x denser than water creating more efficient sites.
The role of long-duration energy storage technologies such as pumped-hydro have been drawing increasing focus recently, with the UK government's 2021 Smart Systems and Flexibility Plan stating they will be "essential for achieving net zero".
Since then, there has been government support both in the form of a £7 million funding programme for early-stage technologies, and a call for evidence on how to de-risk investment put out in 2021.
Norway's vast quantities of pumped hydro energy storage (PHES) have recently been used to balance out drops in supply from intermittent sources of electricity such as wind and solar farms even in the UK.
With the UK having around 3GW of PHES, an opportunity is available to boost this renewable energy source and cater for the growing demand in Europe. This will be heightened with the growing need to decarbonise both the UK and EU.