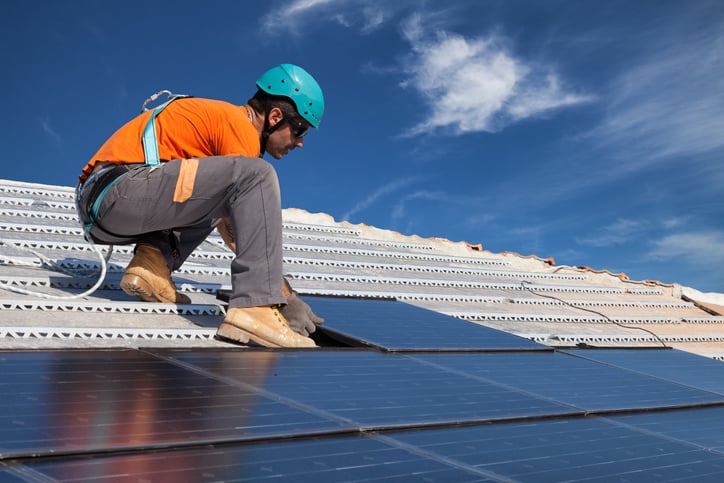 The number of employment opportunities for solar technicians in the UK has slumped by nearly 80% in three years, according to research from employment website Indeed.
Analysis of environmental job opportunities carried out to coincide with last weekend's Earth Day found that while so-called 'green job' openings have largely grown since 2015, roles in solar slumped by 79%.
Indeed noted that this "abrupt fall" coincides with the significant reduction in government subsidies for domestic solar installations and the early withdrawal of the Renewables Obligation.
Bill Richards, UK managing director at Indeed, said the fall suggested that government "appears to remain a key driving force" in the green jobs market.
Employment in the solar sector has been a contentious topic since the feed-in tariff cuts of 2015, with thousands of solar workers thought to have lost their jobs in the forthcoming years.
A joint Solar Trade Association and PricewaterhouseCoopers report found in the year immediately after the cuts that as many as 12,500 jobs had been lost from the industry, with many more certain to have followed in the succeeding two years.