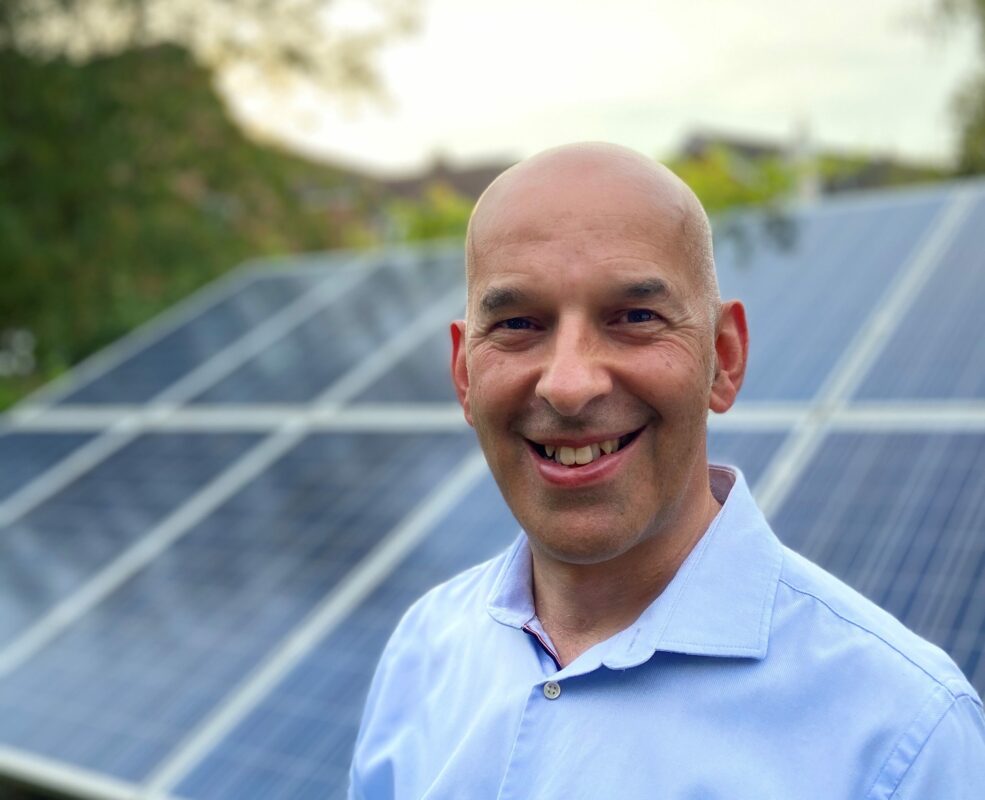 Solar industry veteran Jonathan Selwyn has been announced as managing director of the newly created Bluefield Renewable Developments Limited ('Bluefield Development').
The company is a specialist solar development business, and the newest arm of the Bluefield Group of companies. It has been established to develop in-house solar projects as well as to work with development partners across the UK and Europe.
Selwyn is currently chairman of the Solar Trade Association, having been in the solar sector for over a decade. Since 2016, he has been director of Solar Consulting, helping to originate and co-develop a pipeline of 200MWp of subsidy-free, ground-mounted projects for UK investors as part of his role at the specialist advisory consultancy.
Across the course of his career, he has chaired two solar investment funds, firstly Downing LLP's Indian funds, which has invested £35 million in the development of four solar farms in India. Secondly, the Solar Growth Fund, which has more than 30MWp of operational assets in the UK.
Between 2010 and 2016, Selwyn was managing director of Lark Energy, which developed and connected over 350MWp of solar projects in the UK under his leadership.
Selwyn said he was "delighted" to join Bluefield at such an exciting time for solar, due to the growth in both the UK and international market.
"As one of the pioneers in large-scale solar investment, I have long admired Bluefield's long-term strategy for building and owning assets and I am looking forward to helping take the Group's activities forward as it broadens its scope."
Bluefield Development and Selwyn will work closely with other parts of the Bluefield Group, including Bluefield Partners, the Investment Adviser to Bluefield Solar Income Fund. In June the fund announced that it was going to broaden its investment approach to take full advantage of attractive opportunities in the UK.
In particular this change of scope will see the company investing into the development of solar assets itself in the UK, explained James Armstrong, managing partner at Bluefield Partners when speaking to Solar Power Portal recently.
"We are delighted to announce the appointment of Jonathan Selwyn as managing director at Bluefield Development, which will add significant UK and international solar development experience to our team. It also signals Bluefield's belief in the scalability of the development opportunity in the UK and Europe," Armstrong said.
Other appointments have been made to aide the company as it expands, including Baiju Devani joining Bluefield Partners from Ingenious in July.