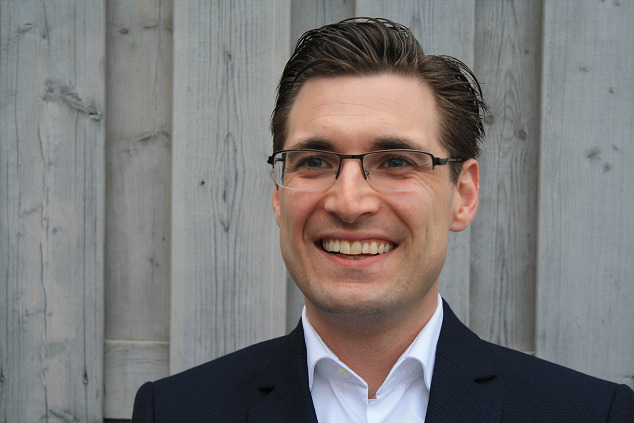 German manufacturer SOLARWATT has begun to develop a partnership network as it prepares to bring its product offering to the UK.
The expansion has been prompted by a substantial investment by Stefan Quandt of the family that owns BMW, allowing the company to take advantage of what it sees as growing traction for solar energy in the UK.
SOLARWATT said this growth is being led by carbon reduction obligations and concerns over energy costs and fuel security, which has led to the growth of energy storage devices like the company's own MyReserve system.
Pol Spronck, international sales manager for SOLARWATT, who is leading the manufacturer's entry into the UK, said: "Electricity prices have been increasing significantly in the past few years. People want to fix energy costs as they do with mortgages – but utility costs keep rising. That is why household energy self-sufficiency is a hot topic today. With PV plus storage, people can fix the electricity costs for decades and boost their independence from utilities.
"For several years now, SOLARWATT has marketed intelligent, complete solar systems that enable residential and small business customers to generate their own electricity. Our UK entry is an important milestone for us," he added.
The company is offering installation and design partners training and certification, close communication and marketing support alongside SOLARWATT branding to help them deliver 'the best possible options' whether separately or in complete packages.
SOLARWATT offers a complete glass-glass portfolio which is available to private and commercial markets. The range will also intelligent energy management systems, inverters, mounting and façade arrangements and veranda and carport systems with optional vehicle recharging.
The MyReserve modular solution offers simple installation and increasing capacity to help consumers reduce their energy costs permanently. In Germany, SOLARWATT supplies MyReserve, Energy Manager and a software app for an all-in-one solar PV solution provided by the utility company E.ON.
"I urge any quality installers and designers wishing to bring their customers the best, most innovative solar PV, storage and intelligent energy systems to contact me," Spronck added.