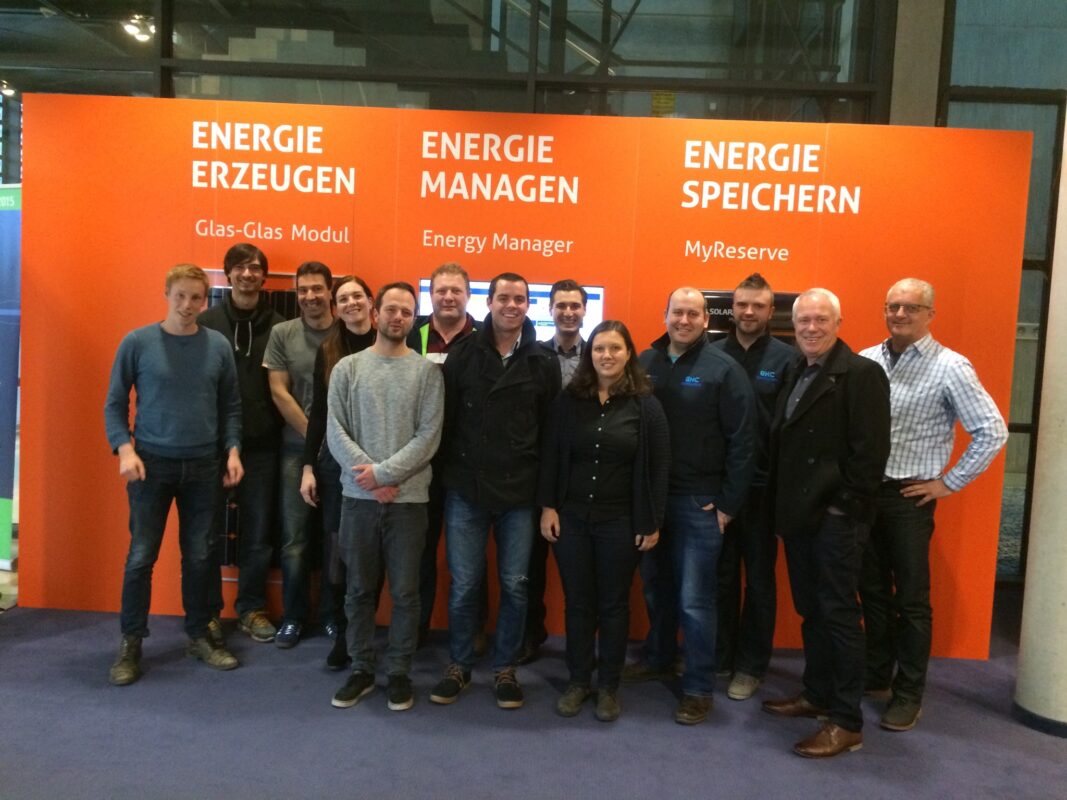 Solarwatt has appointed 12 new UK installer partners to serve demand for its MyReserve battery storage systems as its partnership with Fronius continues to reap benefits.
The energy storage system and PV module manufacturer, which announced its expansion into the UK last year, formed a partnership with the inverter specialist in July. Solarwatt has now made use of the Fronius technology centre in Milton Keynes to provide training to fifteen technicians from the 12 firms, who include:
Alternative Energy Solutions, Oxfordshire
Coretech Electrical Services, West Yorkshire
East Riding Energy, Yorkshire
Ecosaveit, Warwickshire
Energy Jump, Yorkshire
K Jones Electrical Services, Gloucestershire
Lanka Property Services, Surrey
PC&D, Warwickshire
Powersun, Oxfordshire
PSG Solar, Surrey
Unique Group, Cheshire
Bobbie Wright, Solarwatt sales manager, said: "As well as providing superior-quality inverters, our partnership with Fronius has raised our profile among installers and enabled us to provide further high-quality technical training. The market response to our MyReserve system has been significant so another training session in planned for [20] September. We expect more installers to join us soon."
Solarwatt will be among the exhibitors at Solar & Storage Live 2017, taking place at Birmingham's NEC between 3-5 October. Registration is open now and more information on how to attend can be found here.