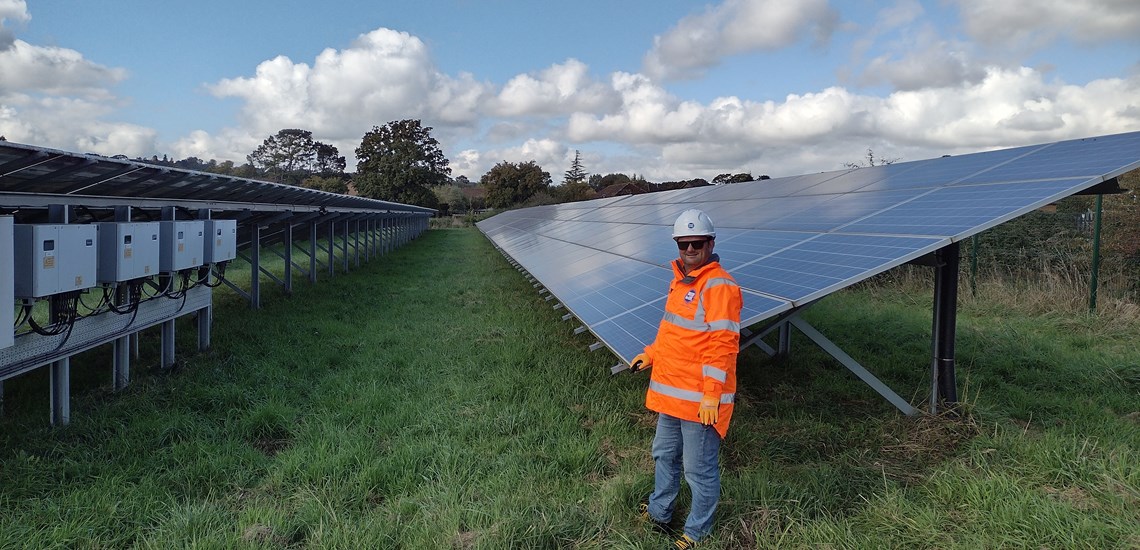 Southern Water has signed an eight-year solar power purchase agreement (PPA) framework with CenEden Renewables, Downing Energy Development Company and FES Services.
The solar PPA Framework will see third party developers own the solar, lease the land and sell electricity to Southern Water, which will use it directly on sites. This will help the firm achieve its ambition of being net zero by 2030.
The PPA could see both onsite and offsite solar generation explored by third party funded solar renewable projects.
In the first phase of the agreement, 13 water and wastewater sites totalling 22,463 solar panels will be offered as a mini tender for three bidders to compete for. The first phase will be awarded by the end of 2022.
"This project is about tackling our carbon emissions and doing the right thing. The climate change conference and our net zero carbon commitment prompted us to go faster and be even more ambitious," said Thaddeus Dell, solar project lead at Southern Water.
The scope of the contract covers multiple areas of solar projects. This includes feasibility studies and development, funding, building and maintenance of private wire solar power purchase agreements as well as battery storage opportunities related to the installed solar arrays.
Alongside this, community energy support services linked to the installed solar arrays, trading platforms and technology, commercial opportunities and developments in operating models and other associated solar products and services will all be included in the scope of the contract.
"Our objective is to achieve solar power generation alongside biodiversity net gain improvements to our sites. We look forward to working with our framework suppliers to deliver great quality projects for the benefit of our customers," said Kirsten Abbott, commercial energy lead at Southern Water.
As the solar sector grows, an increasing number of companies are signing PPA's. In August, Lightsource bp agreed a 15-year PPA with Forterra to provide a total of 50GWh of electricity annually.
As previously reported, the PPA will help reduce the UK-based building product manufacturer's carbon emissions within its company portfolio by 32% by 2030.