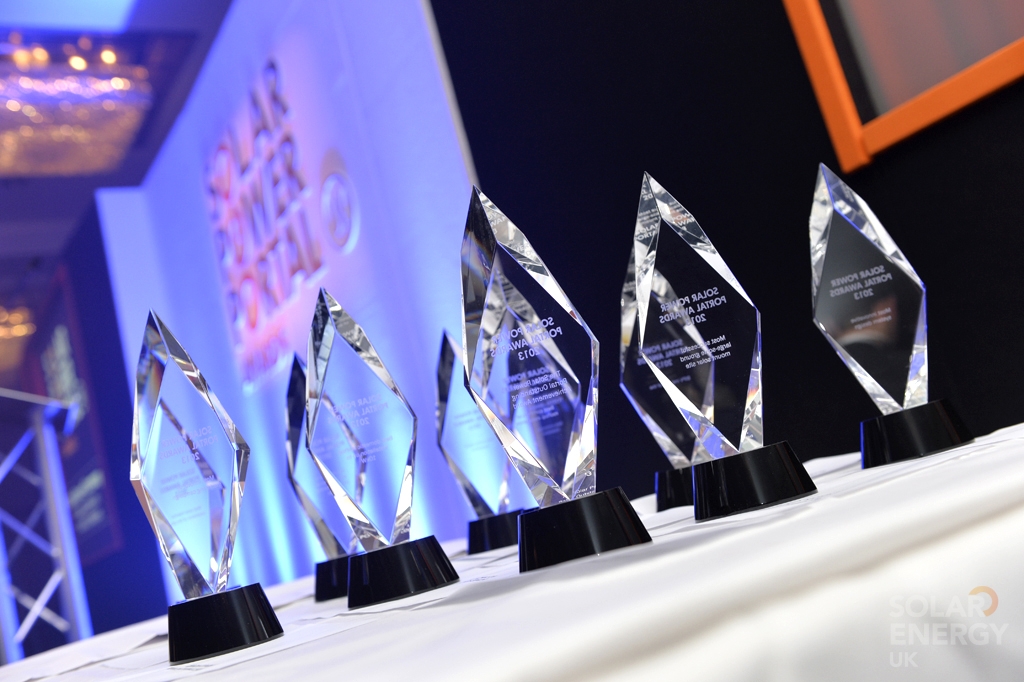 Solar Media, the publisher of Solar Power Portal and organiser of the Solar Power Portal Awards, is delighted to announce that a new nominations record has been set for this year's ceremony.
Nominations for the Solar Power Portal and Energy Storage News Awards 2018 soared, finishing more than 25% up on last year's figure, which was itself a new record for entries.
And while new categories added to acknowledge the growing role of energy storage were responsible for some of the growth, half of the returning categories received more nominations than last year.
Particularly notable was the growth in the commercial rooftop solar, O&M and product innovation categories – the latter two of which doubled their nominations tally on 2017 – providing a snapshot of the direction of travel for UK Solar.
Liam Stoker, UK editor at Solar Media, said: "The awards are always a great indicator of what's actually happening in the domestic solar and storage markets, and receiving as many nominations as we have this year is a testament to just how innovative the industry remains.
"A quick review of the nominations indicates that there's some excellent and highly noteworthy projects, coupled with some household names among the nominees. This year's ceremony promises to be the best yet."
The submission window closed at 11:59pm yesterday evening and a month-long independent judging process will now follow. Our panel of esteemed judges will review the nominations before meeting in early July to whittle the the nominees down to a shortlist and eventual winner.
This year's judging panel includes;
Chris Roberts, director, the Microgeneration Certification Scheme
Nina Skorupska, chief executive, the Renewable Energy Association
Chris Hewitt, chief executive, the Solar Trade Association
Marianne Boust, managing consultant, Capgemini
Liam Stoker, UK editor, Solar Media
Lauren Cook, analyst, Solar Media
Jonathan Scurlock, chief advisor for renewable energy, National Farmers' Union
Felicity Jones, Partner, Everoze
Andy Colthorpe, editor, Energy Storage News
Giles Clark, director, AlSi Consulting
Emma Bridge, chief executive, Community Energy England
Finlay Colville, head of market research, Solar Media
John Parnell, head of content, Solar Media