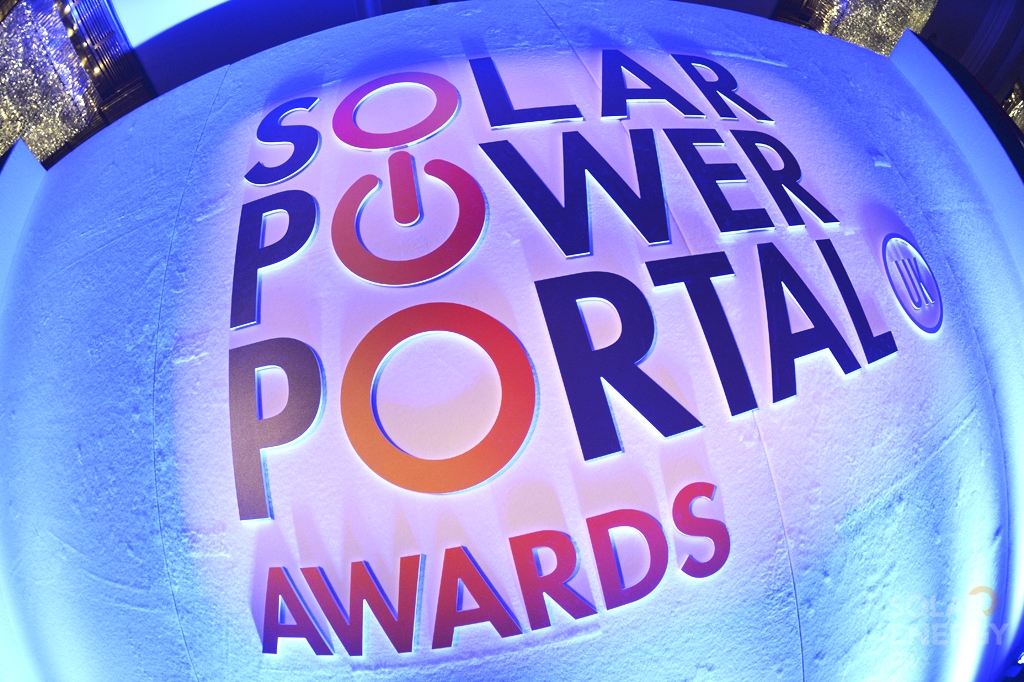 SunGift Solar was a big winner at last night's Solar Power Portal and Clean Energy Awards, sponsored by Trina Solar, clinching the highly sought-after Contractor of the Year award.
The event also honoured Mike Landy, ex-head of policy at The Solar Trade Association, giving the recently retired renewables stalwart the Outstanding Achievement award for more than 30 years' dedicated work in the renewables sector.
More than 600 industry professionals packed into the Monarch Suite at the Hilton Metropole NEC for last night's bash, which was hosted by stand-up comedian Jimmy Carr.
Another big winner on the night was SunGift Solar, who scooped the highly coveted Clean Energy Contractor of the Year award, sponsored by Trina Solar, having been selected by our panel of judges from a pool of nominees including those shortlisted for other awards.
Landy was introduced by STA chief executive Paul Barwell and said the Outstanding Achievement award was a "huge honour and very humbling" to receive.
He looked back at his time in the industry and insisted that it had not been a smooth a ride aboard what he called the "dreaded 'solarcoaster'".
"It's been a lively and often difficult ride and there's loads more to do to achieve a truly supportive solar policy regime. So if there's one message to leave you with tonight, it's to support your trade association that's working hard on your behalf, and from which I retired in July. Good policy rarely comes about on its own," he said.
Landy also had a few words for the government, noting how important it was for it to "recognise solar's true potential" and provide support frameworks that allow for steady growth.
"I am more convinced than ever that solar is a winner, including here in the UK, so to you I say this: keep doing what you're doing well, focus on quality and aesthetics, make sure you maintain solar's strong public support, and I wish you all a very bright future," he said.