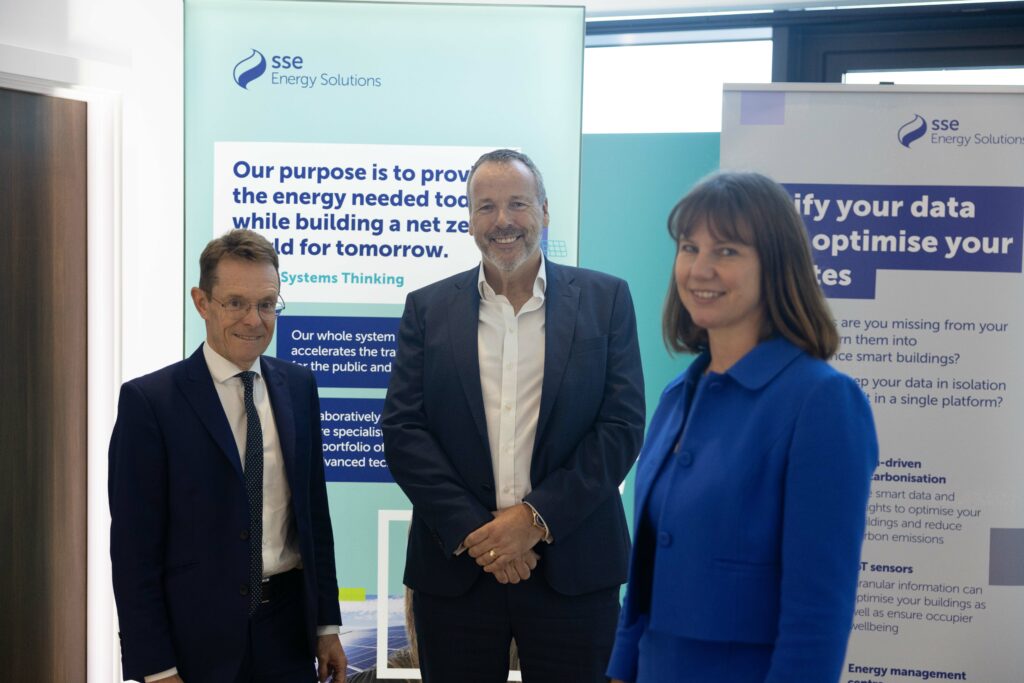 SSE Energy Solutions has entered into a memorandum of understanding (MoU) with the West Midlands Combined Authority (WMCA) to collaborate across new solar throughout the region.
Announced by Mayor of the West Midlands and WMCA chair, Andy Street late last week (22 September), the public-private sector collaboration comes after the new partnership between Coventry City Council (in the county) and energy provider E.ON.
The partnership's plans to bolster clean energy projects in the region include, developing large solar arrays and the installation of energy storage facilities, the WMCA revealed.
The WMCA is already working with the energy infrastructure company on a number of green projects, including building the "UK's first" HGV electric vehicle (EV) charging hub, and the design of a Future Energy System in East Birmingham.
"At SSE we want to become the leading net zero infrastructure advisor to local government and local businesses and this MoU with the West Midlands Combined Authority is another example of our ambitions in this area," said Neil Kirkby, managing director at SSE Energy Solutions.
"We believe strongly in a just and fair transition to net zero and our new Social Value strategy will drive that forward. Decarbonising the country presents opportunities to support communities with regeneration, economic investment, and the creation of sustainable, long-term jobs."
To meet the WMCA's net zero by 2041 goal, the organisation has launched the Regional Energy Strategy – led by smart energy partnership for the West Midlands, Energy Capital – which is currently exploring how to make the energy system more efficient and effective.
"Reaching our net zero goals is mission critical. And to successfully achieve it was always going to rely on the public and the private sector working together," said Street.
"So the agreement that we're announcing with SSE, along with the appointment of E.ON as Coventry City Council's strategic energy partner, is a significant moment – it sends out a clear message that the West Midlands is ready to collaborate with partners who can bring an array of experience, investment and insights.
"Energy Capital was set up to provide the strategic vision and leadership on the energy infrastructure requirements for the whole of our region. This MoU is a fantastic opportunity to collaborate with one of the UK's major energy companies to support the delivery of the infrastructure we need to reach our net zero vision and improve energy security over the months and years ahead."
SSE Energy Solutions has been working on a number of large projects including a "major solar power project" at Teesside Airport, with a potential capacity of 50MW.