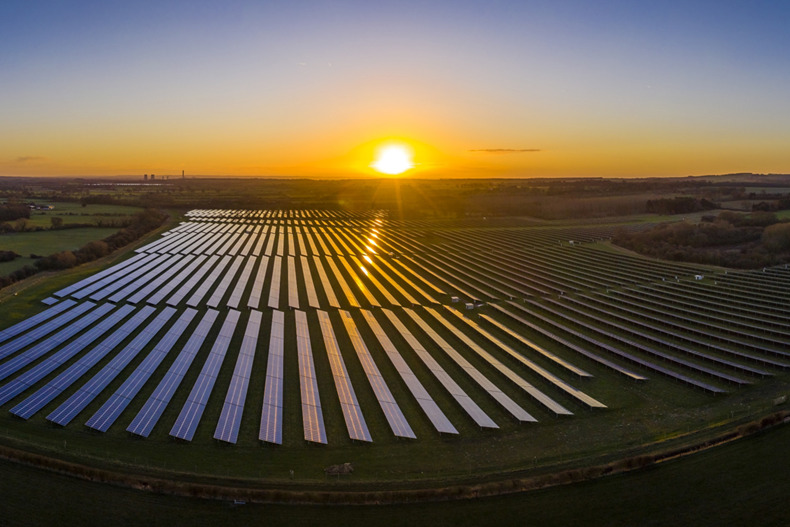 SSE Energy Solutions has confirmed the acquisition of three solar sites in Nottinghamshire from PV developer Gridmove.
The three solar projects will be located within Nottinghamshire's largest district – Newark and Sherwood – at Foxholes, Knapthorpe and Muskham. These are currently being processed via a formal planning application.
SSE will explore the creation of battery energy storage in a nearby area Staythorpe. In doing so, the excess energy could be captured within the battery asset and thus provide a flexible solution to the grid.
Additionally, the use of co-location via the battery and solar projects, could provide "significant cost savings" by sharing one grid connection, a report by Cornwall Insight and national law firm Weightmans declared.
The acquisition of this project further diversifies SSE's Solar and Battery unit's project portfolio across the UK and Ireland. At the time of writing, SSE declared its has secured a 700MW pipeline of renewable projects declared with a further 1GW of sites currently under assessment.
"This is a significant step forward in the growth of SSE's Solar and Battery unit, and we are extremely pleased to have acquired the rights to three solar projects with grid connections in the Nottinghamshire area. SSE regards solar energy as complementary to other sources of renewable technology such as wind power," said Richard Cave-Bigley, SSE Solar and Battery director.
"We are currently seeking planning approval for the three solar sites, and we are working with stakeholders to ensure concerns are addressed. We aim to shortly submit the planning application for the Staythorpe battery storage project which is a technology that brings flexibility to the Grid, enabling us to fully harness the power of renewable generation."
SSE last week confirmed it had started a public consultation on a proposed 21MWp solar PV array and 10MW/20MWh battery energy storage system (BESS) facility in Ireland.
The proposed solar farm would be built in the townlands of Hooks and Yoletown, whilst the BESS would be co-located adjacent to SSE Renewables' substation at the 18 turbine Richfield Wind Farm in Bridgetown, County Wexford, which has been operational since 2006.
Public consultation opened to members of the public on 26 January aiming to gather views from local people in County Wexford.