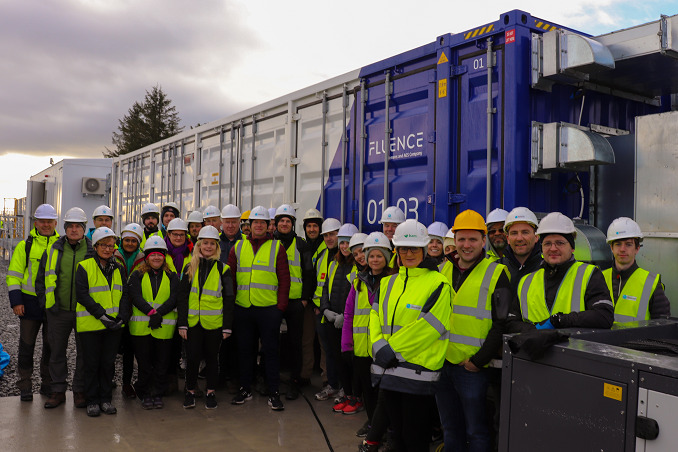 Statkraft is laying claim to the first utility-scale battery in the Republic of Ireland with the completion of an 11MW project.
The Norwegian state-owned utility has completed its 11MW Kerry battery in Ireland, partnering Fluence for the project, with the battery modules produced by LG Chem.
It is to be fully operational in early 2020, with Statkraft to enter into a contract with Irish transmission operator EirGrid through its DS3 flexibility market, providing reserves to the national electricity grid.
The battery is located on the site of Statkraft's first standalone Irish onshore wind project, Kilathmoy, on the Limerick/Kerry border in the south-west of Ireland.
The 23MW wind project cost €30 million (£25 million) to develop, with Statkraft having a development pipeline of 1.25GW of onshore wind and 500MW of offshore wind in Ireland.
It also recently entered the Irish solar market, acquiring a portfolio of 320MW of solar from JBM Solar. The utility says it now has 350MW of solar in the country.
Statkraft Ireland managing director Kevin O'Donovan said it is a "landmark" moment for the Irish energy market and represents a "very exciting milestone".
"Energy storage systems further diversify our own portfolio, and this project continues our growth trajectory while complementing our extensive renewable development plans," he continued.
Ireland is also a target for ScottishPower, having announced plans to retrofit its onshore wind farms in the UK and Ireland with new solar and battery storage capacities as part of a major hybridisation drive.
A 160MW portfolio of Irish battery storage was also recently acquired by Gore Street Energy Storage Fund, with 60MW of that being in the Republic of Ireland.