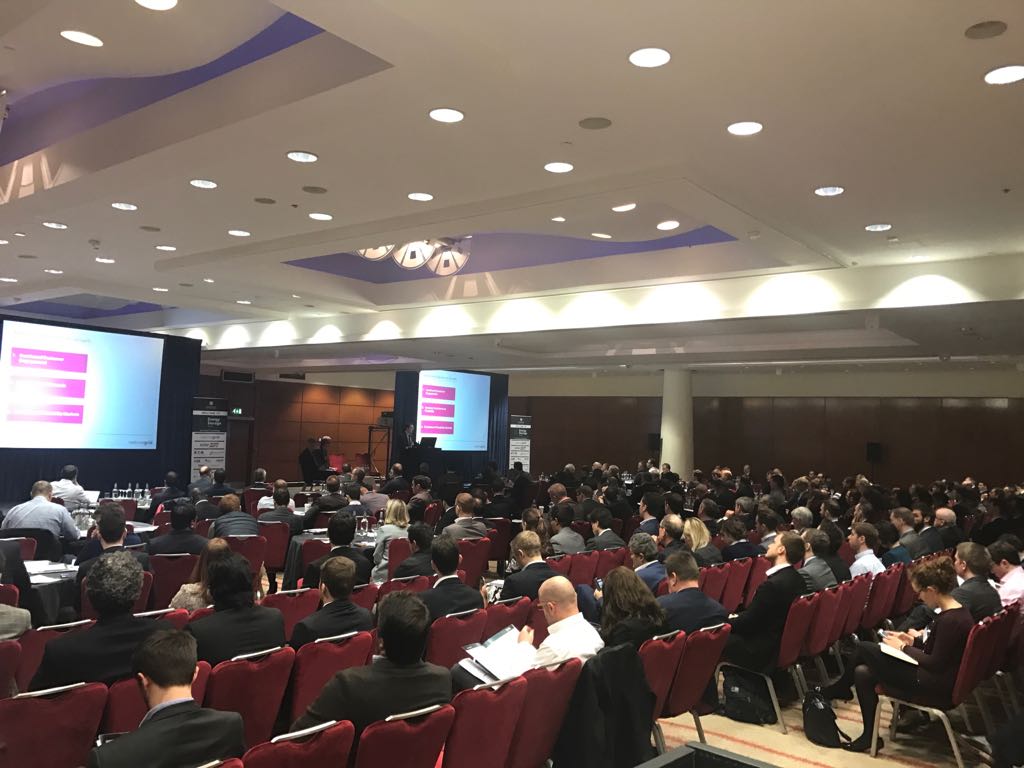 Developers of utility scale energy storage projects have been accused of laziness by a panel of investors, who have argued they are doing their best to build investment cases for new projects despite having yet to commit cash to UK projects.
Speaking on the second day of Solar Media's Energy Storage Summit 2017, the nine-strong panel of equity investors was asked by debate chair Duncan Bott, managing director of developer Belectric, if capital had been slow to enter the market.
Mark Henderson, business development manager at Temporis Capital, replied: "I think actually developers are being lazy. Lenders are doing a good job of trying to find creative ways to make an investment case."
He went on to say developers who previously brought forward solar projects before selling them on were yet to change their approach to suit storage, saying it was either "lazy or delusional" for companies to work in the same way.
"You can't do that with batteries…you need to come up with long term plans so I think capital is trying hard but it's a team approach."
In response to the suggestion that investment platforms were themselves being slow to offer up funding for UK storage projects, Roberto Castiglioni of Ingenious said: "I had a friend in high school who was always being told he was lazy and his answer was 'no, I'm being prudent, not lazy', which is probably what we are doing at the moment."
However a panel of developers which took place later in the day, again chaired by Bott, hit back at the claims, with members arguing that investors were remaining too cautious despite growing experience among developers.
Nicola Waters, chief operating officer at Push Energy, said: "Once you've proven that you are good enough and that you have the capabilities to take it forward yourself with colleagues and your team, what we're not seeing on the opposite side is the appetite of risk changing.
"We're not seeing the risk profile changing from the investor."
Due to the cautious nature of large investment platforms, Chris Miles, business development director at Anesco who also sat on the panel, explained that the company is finding more success in securing investment from high net worth individuals.
Unlike investment firms, Miles explained that these investors have a "high risk appetite", which means they are more open to taking on the potential dangers posed by current UK storage projects, such as tough build schedules for specific revenue streams.
While the recent EFR tender allowed an 18-month build period before the four year contract length, dynamic frequency response contracts allow just six months between an accepted bid and the start of the contract.
Miles explained that this effectively leaves a limited period to "get supply chain up and running, get all of the consent sorted so you know you can bid, secure the revenue and go live", meaning speed of delivery is "a key characteristic".
However, Waters added that often the problem with meeting this deadline is not the fault of the developer.
"It's really hard to find a grid connection where you can build a scaleable battery within six months to hit frequency response. It's not necessarily a development team issue," she said.
Issues such as these which have yet to be addressed in the UK have left a limited number of projects available to suit the investment communities approach to capital outlay.
Sam Goss, investment director for energy at Octopus, said during the equity providers' panel: "We haven't found anything in the UK so far that we could go into and say 'this is the way our investors would like us to invest', with a certain level of predictability with a reasonable return."
Instead, he argued that the capital community was doing "a lot of grunt work" to disseminate information to the market until projects which can be modelled after a contract with National Grid expires are available.
Octopus' approach mirrors those of other investors on the panel, which also included representatives from Zouk Capital, John Laing, Susi Partners, Bluefield, Platina Partners and Deutsche Bank Private Equity, in addition to Temporis and Ingenious.
When asks, no one on the panel had put money down on a UK energy storage project. However, all nine expressed an interest in doing so having invested in building a UK team and investigating potential projects.
The majority expect to announce projects later this year.