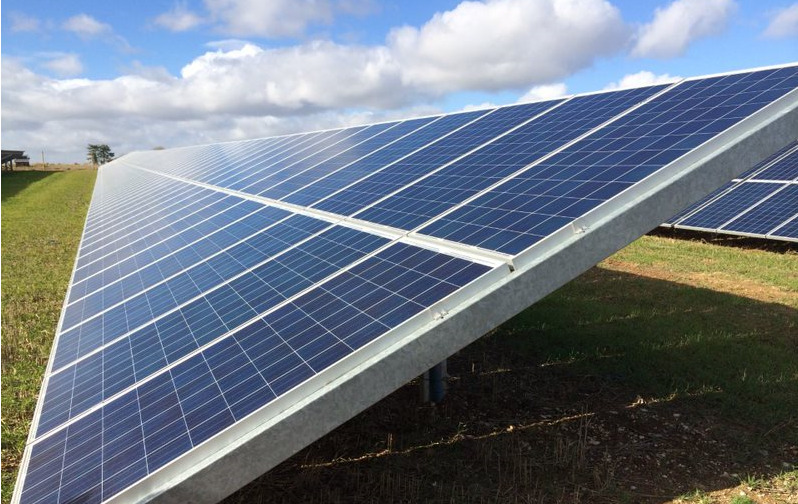 Downing Renewables & Infrastructure Trust (DORE) – which entered the UK solar market in 2021 – has recorded an operating profit of investments 16.9% above expectations as it continues to pursue UK opportunities.
In its results for the period from incorporation on 8 October 2020 to 31 December 2021, DORE detailed how this rise in operating profit of investments was due to strong operational performance. Indeed, portfolio generation was 195GWh, 4.7% above expectations.
DORE added that the current increases in power prices and inflation are creating "strong tailwinds" for the company, with DORE chair Hugh Little stating he's confident the company is "well positioned to benefit from these factors as we move into a new phase of growth with intended capital raising and deployment".
In the period the company raised gross proceeds of £137.4 million, intending over time to increase its size through the issue of further shares.
DORE also entered into two separate loan facility agreements via wholly owned subsidiaries during the period. One of these was a £25 million revolving credit facility with Santander UK, while the other was a €43.5 million (£35.8 million) debt facility with Skandinaviska Enskilda Banken AB for its Swedish hydropower assets.
DORE also invested £102 million in new portfolio investments and a further £39.9 million after the year end. The company now has a portfolio that is expected to generate 355GWh of renewable electricity per year.
It is actively progressing what it said is several hundreds of millions of pounds of pipeline opportunities. These opportunities span UK and Nordic hydropower, wind, solar and batteries, Nordic utilities and essential infrastructure.
It follows the company completing its first UK investment – the acquisition of a portfolio of solar PV assets – on 19 March 2021.
This portfolio consists of 13 ground-mounted sites located across mainland Great Britain totalling c.73MWp, 28 commercial rooftop assets totaling c.10MWp and seven residential rooftop portfolios in Northern Ireland totaling c.13MWp.
Most of the ground mounted PV assets have a long-term power offtake agreement with Statkraft, DORE said.
Tom Williams, partner and head of energy and infrastructure at Downing LLP, said: "It has been an exceptional first period for DORE. The portfolio that we acquired has outperformed expectations from both an operational and financial perspective.
"Given the operational and financial result, favourable macro-economic conditions and strong deal flow, we believe that the company is perfectly positioned for future growth and continued strong performance."