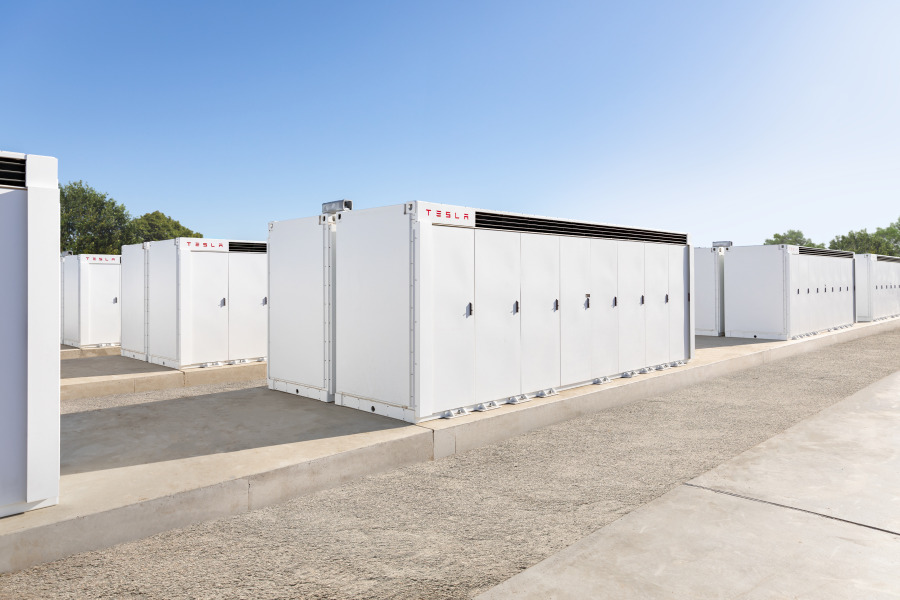 TagEnergy has started construction on a £16 million 20MW/40MWh battery storage facility following Santander financing.
The Hawkers Hill Energy Park near Shaftesbury uses a system of Tesla Megapack lithium-ion batteries together with Tesla's Autobidder AI software for real-time trading and control.
It is expected to be complete and connected to the grid by June 2022. It is the seventh battery storage facility Santander UK has supported through funding over the past two years, having provided a £6.4 million funding package.
This was partly financed by Santander UK's Environmental and Social Growth Fund, designed to support lending that benefits the environment or society and contributes towards the UK's sustainability agenda.
Since 2019, Santander UK has provided over £100 million of funding to the battery storage sector, including to Zenobe and Gore Street Energy Storage Fund.
"This is a pivotal moment as we enter the fast-growing UK renewable e nergy market and Santander UK's support of our very first project here has been crucial," Franck Woitiez, chief executive officer, TagEnergy said.
The company has developed a portfolio of close to 2GW in Portugal, Spain, UK and Australia, based on solar, wind and battery storage technologies. It this month acquired the 50MW Roaring Hill Energy Storage Project from RES.
Other UK battery energy storage systems (BESS) to use Tesla Megapack batteries and the Autobidder software include the 99MW/198MWh Clay Tye site being developed by Harmony Energy and Fotowatio Renewable Ventures, as well as two other BESS developed by the duo. Indeed, earlier this month Harmony Energy unveiled plans to develop 213.5MW of projects using Tesla's battery storage technology.