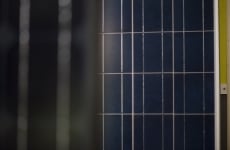 SunEdison yieldco TerraForm Power has confirmed that discussions regarding the potential sale or merger of its business are underway, with an operational portfolio of 376MW of UK solar up for grabs.
While it had long been suspected that the TerraForm Power UK portfolio has been up for sale, the TerraForm statement to the market – issued this afternoon – is the first time the company has confirmed this to be the case on the record.
The statement confirmed that TerraForm Power is exploring "potential strategic alternatives to maximize stockholder value", including the sale of its entire business or a merger with another entity.
Speculation over the future of both TerraForm Power and other SunEdison yieldco TerraForm Global has risen ever since troubled PV developer SunEdison filed for Chapter 11 bankruptcy in the US.
Peter Blackmore, interim CEO at TerraForm Power, said: "Our board and management team have been working to preserve and protect stockholder value and, after careful review, we have decided that exploring all possible alternatives to maximise that value is in the best interests of all our stockholders.
"With a diverse portfolio of assets and record of strong operating performance, TerraForm Power offers a unique opportunity for a broad range of potential acquirers and investors."
Blackmore added that the company was also open to a transaction which would involve a new sponsor that would support its "attractive platform" of assets by taking over SunEdison's existing sponsorship agreements.
Prior to its withdrawal from the UK market last year, SunEdison was an active participant at both utility and residential-scales. The developer completed a large number of assets under the Renewables Obligation, the majority of which were transferred to TerraForm Power.
TerraForm Power's UK-based portfolio – which is roughly 13% of TerraForm Power's entire asset base – consists of 376MW of solar, including notable projects such as the 37.8MW Fenton Home solar farm.
Last month Bloomberg reported that TerraForm Power was seeking the sale of 365MW of UK solar and was in discussions with five individual parties.