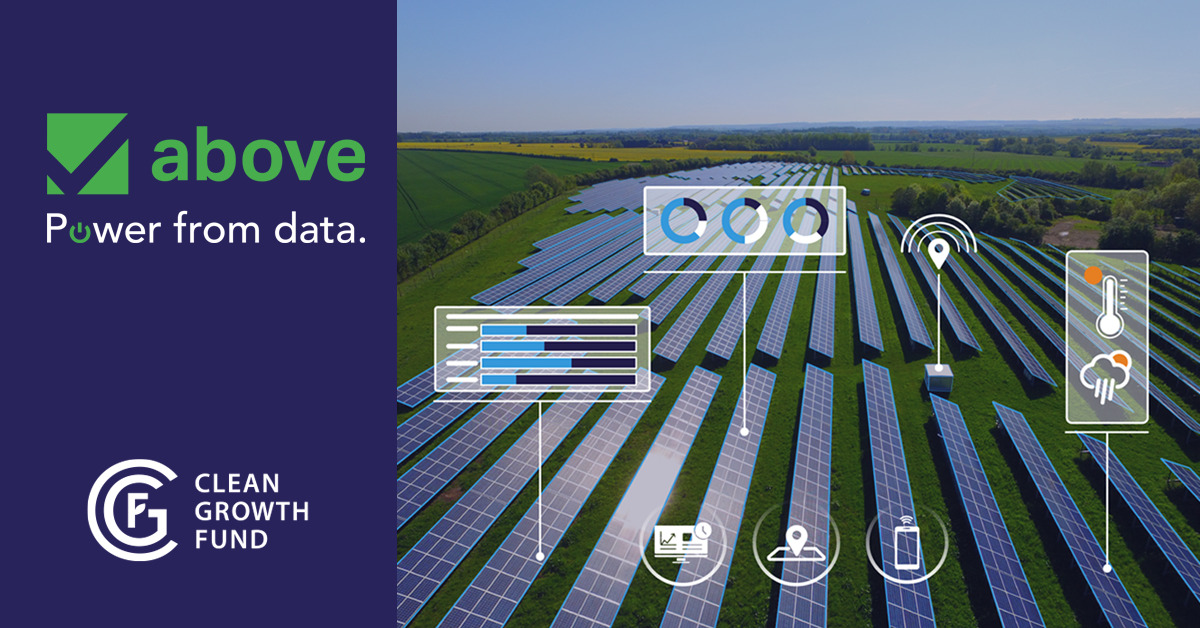 Venture capital fund the Clean Growth Fund has made its first investment into the UK's solar sector, leading a £2.4 million investment in solar data and analytics company Above.
The company was founded in 2016, and has since worked on over 2,500 solar assets across six continents. Its interactive web-based platform, SolarGain, provides solar developers and operators with plant data, which is used to create digital models and AI.
Above digitalises assets allowing for the optimisation of ground-mounted and roof-mounted solar PV assets. Its suite of solar solutions also includes aerial topographical mapping, construction management and solar plant inspection.
Will Hitchcock, founder and chief executive of Above Surveying, said the investment from the Clean Growth Fund "underlines our confidence in our innovation and vision for how technology will transform the global solar industry".
"We are at the heart of the digitalisation transformation now underway within a rapidly growing industry, a transformation which is critical in ensuring the rapid and sustainable deployment of solar across the world."
It follows Above receiving a cash injection in 2020 from multiple family offices to allow it to expand its international reach. The company's surveying arm was also boosted in 2020, with industry veteran Peregrine Fraser joining the company as chief commercial officer, as well as the acquisition of German drone start-up ucair.
The Clean Growth Fund was established in 2020, thanks to cornerstone funding from the Department for Business, Energy and Industrial Strategy and investment manager CCLA. It is designed to support early stage "clean growth" technology companies.
"With an established presence in the global solar industry, Above is in a very strong position to expand and grow its operations," said Susannah McClintock, investment director at Clean Growth Fund.
"With the deployment of solar forecast to increase globally by 165GW every year over the next three years, efficiency in condition monitoring and asset maintenance is becoming increasingly important for the industry to increase yield factors. Above's growth prospects are exciting."
Above's chairman Jeremy Elden made an additional investment in the company as part of this funding round. Lawyers Shoosmiths acted for the Clean Growth Fund for this transaction, and Birketts for Above.