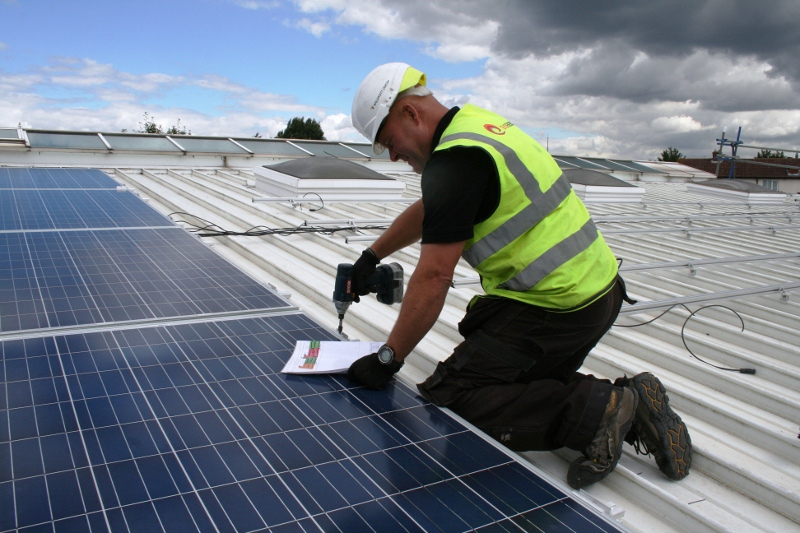 "There has never been a better time to join the solar industry, which is going from strength to strength," said Chris Hewett, chief executive of Solar Energy UK, as the trade association launches its new solar careers guide.
The Solar Energy UK careers booklet, which is the first phase of the Mayor of London Sadiq Khan's Solar Skills London project, explores the opportunities that are available within the sector and why now is the best time to delve into a solar-based career.
"Three times the number of residential-scale rooftop systems are being installed compared to only two years ago, pay is good and you get the satisfaction of helping to move the country towards cheaper bills and net zero," Hewett added.
With the Spring Budget 2023 having highlighted the importance in long-term sustainable growth, jobs within the renewable space are expected to continue their rising trajectory. According to new data from hiring platform Indeed, released early this year, there's been a 315% increase in the demand for solar installers over the last three years.
This demand is expected to rise well into the 2030's with Solar Energy UK believing 60,000 people will be employed within the solar sector – up from the 7,000 recorded in 2020. The UK Government has also established a solar generation target of 70GW by 2035.
Salaries are regarded as competitive, with solar installers on average earning £35,000 a year and technical architects earning up to £78,000.
As part of Sadiq Khan's Solar Skills London project, the mayor is funding a series of free six-week boot camps to give young people a taste of a career in solar energy, conducted by South Thames College.
Similar courses are confirmed to be available at other colleges nationwide, including the Green Skills Academy in Greater Manchester. Solar companies are also recruiting apprentices directly.
Solar Power Portal's publisher Solar Media will host the UK Solar Summit on 27-28 June 2023 in London. The event will explore UK's new landscape for utility and rooftop solar, looking at the opportunities within a GW+ annual market, and much more. For more information, go to the website.