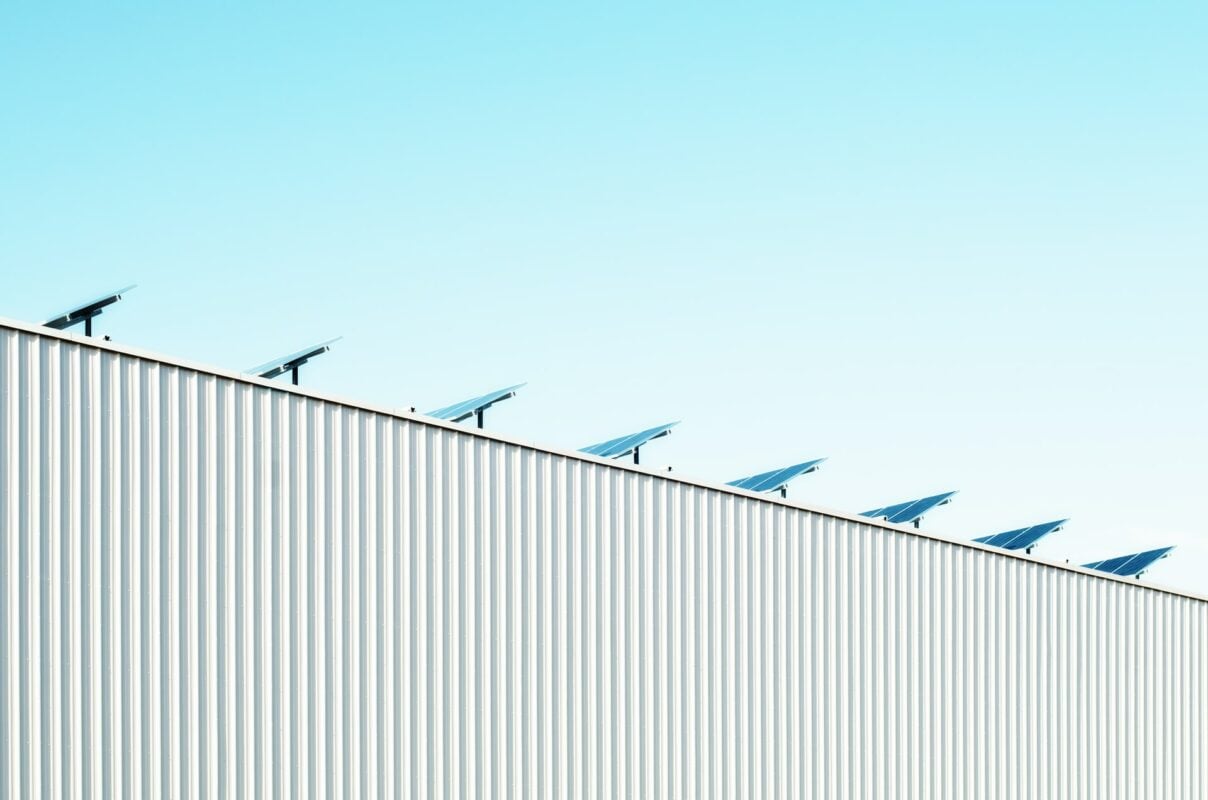 Renewable energy investor Thrive Renewables has developed a new financing framework for commercial solar arrays with Olympus Power.
The framework will providing funding for the solar developer to install hundreds of commercial arrays, with Olympus targeting up to £75 million of commercial solar installations.
Matthew Clayton, managing director at Thrive Renewables, said the company was pleased to provide the funding that will enable businesses to reduce energy bills and their carbon footprint.
"We hope this will be the first of many such agreements with project developers," he continued.
"By installing solar PV off balance sheet and providing a long term zero carbon power supply contract, we can help businesses transition to cleaner operations and potentially take significant steps on their journey to net zero."
Olympus is now looking for businesses that have either adjoining land or suitable rooftops, to install solar. Following the installation, the solar electricity will power the business through a direct wire, with any excess exported to the grid.
Additionally, each project will get lifetime maintenance through Olympus's O&M business as part of the agreement.
"We're ready to start delivering these installations," said Simon Nicholls, managing director of Olympus. "It's a great opportunity for businesses to get closer to net zero with cheaper, greener power. We've already committed to over 100MW of projects and there are more to come."
This is Thrive Renewable's first solar roof initiative, with the company saying it will build on the its previous 'direct wire' approach, allowing businesses to benefit financially and environmentally from their onsite renewables directly.
The announcement follows the investor providing funding for solar powered rail network company Riding Sunbeams, as one of two commercial funders to join the project in September.
"We're looking forward to working with Olympus on this project," continued Clayton. "Small-scale decentralised energy generation is a key part of reaching net zero. It will help get more renewable capacity built in the UK and distribute the electricity generated locally, reducing losses.
"The funding framework we have developed is an efficient way of financing portfolios of projects. It can be adapted for other technologies and we would welcome the opportunity to do similar deals in the future."