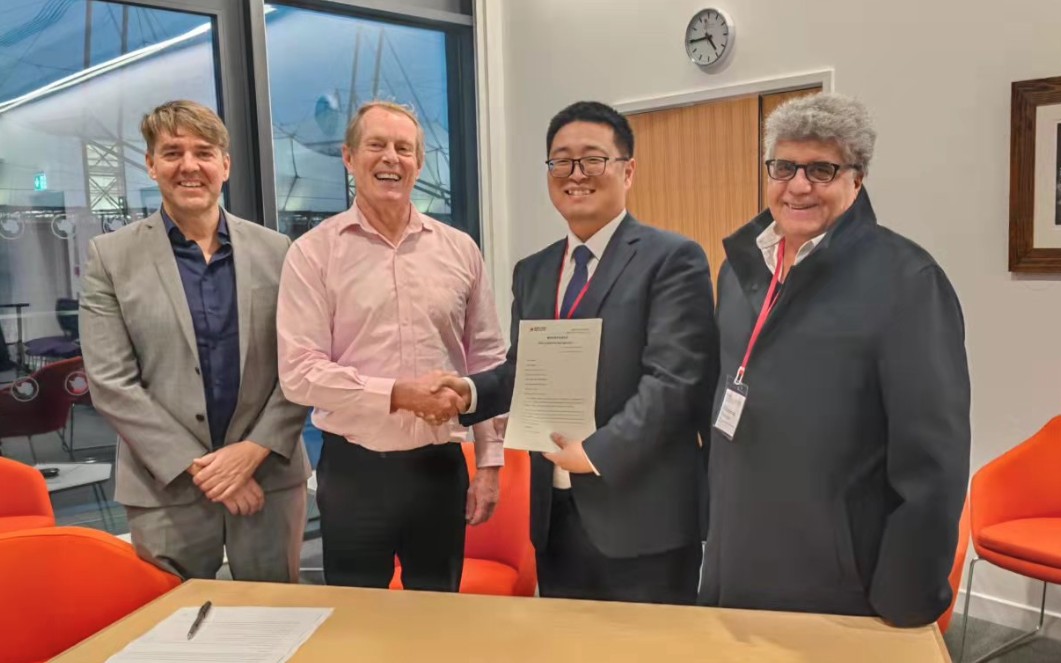 The world's largest solar manufacturer Tongwei Solar (Hefei) Co., Ltd has appointed Polysolar Ltd as its sales agent for the United Kingdom.
The partnership will see the specialist BIPV (Building Integrated Photovoltaic) project delivery company sell TW Solar's – as Tongwei is known internationally – innovative high efficiency mono PERC Shingled modules.
These combine attractive aesthetic, high durability, and superior in-situ conversion efficiencies at a competitive price, according to TW Solar.
"Working directly with the world's leading solar company means Polysolar, as agents for TW Solar, can offer fully assured delivery of the latest and best technology to our partners and customers, even in the currently supply constrained global business environment," said Hamish Watson, CEO, Polysolar Ltd.
To formalise the partnership, TW Solar's area sales manger Mr Zhu signed the agreement at a ceremony in Cambridge, as part of a wider visit to the UK.
Speaking at the event, Mr. Zhu said the company is the only fully vertically integrated PV company in the world, with Poly silicon and solar cell production ranked World No.1 currently and leading the rest of competitors by far. The company is investing nearly half a billion pounds for module production capacity expansion, which will increase its production capacity of PV modules in 2023 to reach more than 30GW altogether.
Solar Power Portal's sister site PV Tech recently discussed TW Solar's significant growth in the module space as part of a look at the leading manufacturers in the world. The company has expanded from its role as a global polysilicon and cell manufacturer, and now owns a module manufacturing plant with a capacity of over 7GW with additional plans for ambitious expansion.
Zhu added that by combining TW Solar's manufacturing prowess, forefront technology and global market strength with Polysolar's deep industry experience and established commercial and domestic project network, this new partnership will deliver the ideal solution for UK customers.
The partnership forms part of a Framework Agreement facilitated by JE Solar, the company works with Tongwei Solar as an associate, building its distribution network.