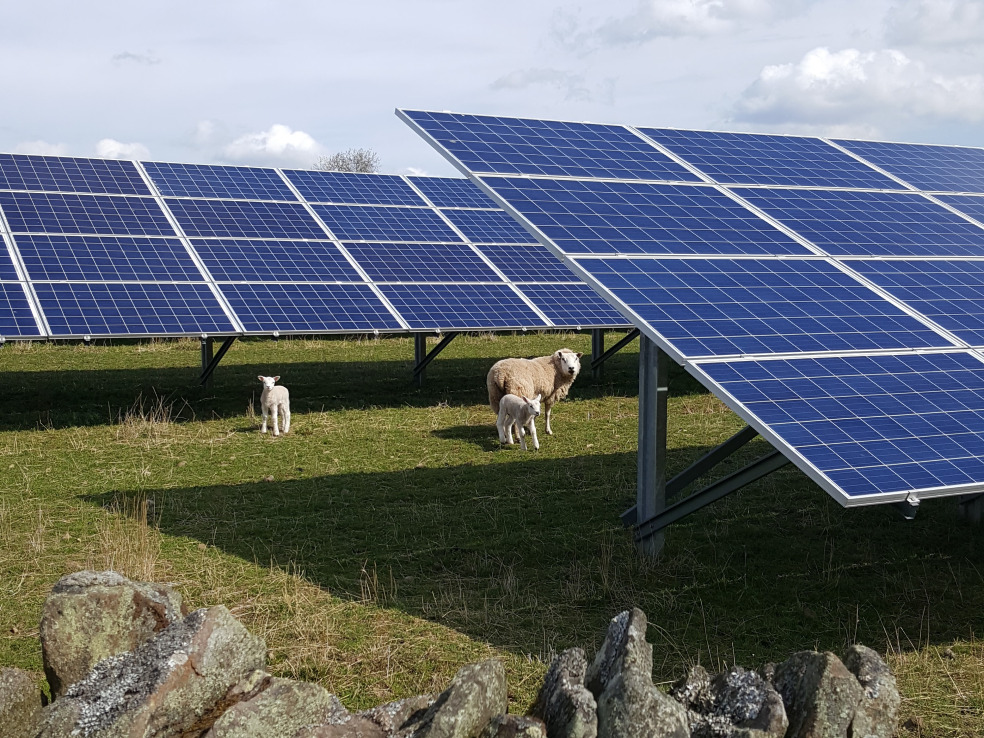 Triodos Bank UK is launching a new £2 million community energy bond on its crowdfunding platform to refinance two 5MW solar farms.
The 15 year 6.5% annual interest bond is being offered on Triodos' crowdfunding platform for the Empower Community Foundation, a charity that owns the two solar parks. The rate of interest on the bond is subject to change in line with inflation.
Empower Community Foundation is run as a charity, meaning that it will reinvest surplus profits into projects in the local community, "helping to support a fair energy transition and providing grant funding to a range of educational, social and environmental causes."
The two parks are located near Salisbury in Southern England and Arbroath, and were both completed in 2016.
In 2022 Triodos launched a £4.6 million community bond to finance the same two solar farms, while in 2021 Triodos Bank UK provided a loan to the UK's largest community-owned solar farm, the 19.2MW Ray Valley Solar Park, helping it to be fully-financed.
Alex Grayson, trustee of Empower Community Foundation, said, "We have all seen the impact of high energy prices in the last year and the vulnerability of our energy system to global geopolitical events. A strong renewable energy system can provide an alternative to this. Our structure as a charity means we can reinvest in the local communities to build resilience through this energy transition."
Originally brought into community ownership through bridging loans, the majority of these have now been refinanced with a long term loan from Triados Bank UK. The new crowdfunding bond will repay the remainder of this loan for New Mains of Guynd, Empower's Scottish solar farm.
Richard O'Brien, senior corporate finance manager at Triodos Bank UK, said "It's great to have an Empower offer back on the platform. We continue to see strong interest from our investors for community energy projects, where both positive social and environmental impact is really clear to see. Community energy projects show that the profits from energy generation can be used in different ways compared with the extractive profits we have seen from elsewhere in the energy sector this year."