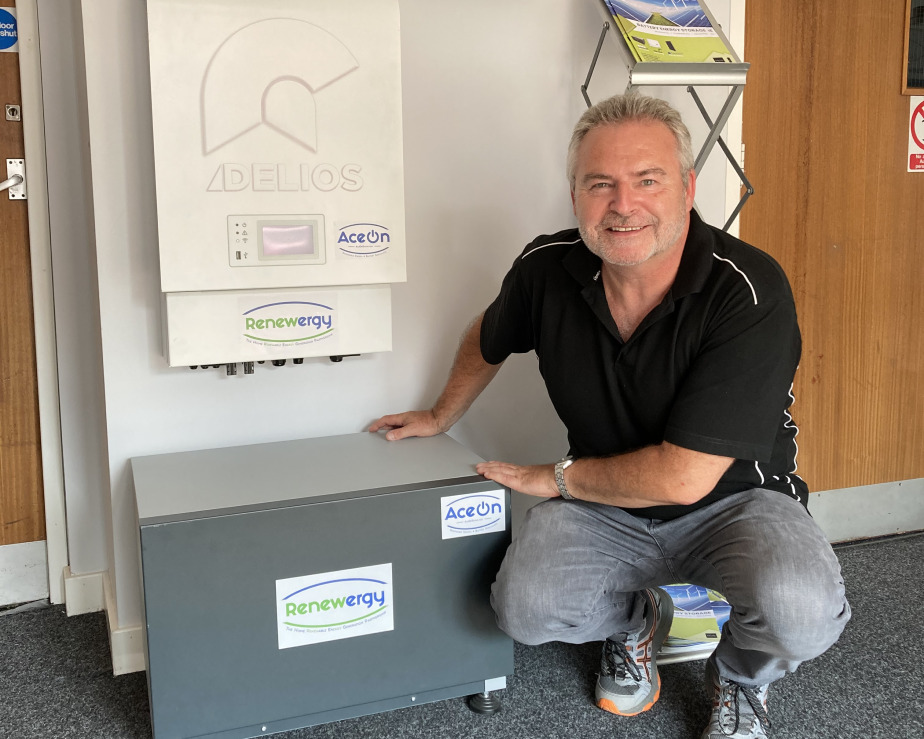 A virtual power plant (VPP) combining solar and battery storage has been launched by AceOn in a bid to maximise renewable usage.
The Renewergy VPP system – which utilises batteries from Germany firm BMZ and inverters from Italian company Delios – has an efficiency greater than 97% with two independent MPPT trackers, which AceOn said helps to create maximum yield from the PV in all conditions.
The inverter in the system both controls the energy from the solar panels and charges and dischargers the battery, with Richard Partington, managing director of AceOn stating that the company has developed a "truly unique, innovative system".
The batteries used in the system are predicted to have a 10 year service life and will run 5,000 cycles with 80% depth of discharge to extend the battery life. AceOn is also lauding the batteries as having one of the highest charge and discharge capabilities on the market at 90A and 18kW respectively.
The system can cut a home's carbon footprint by an average of 60%, according to the company, as well as lowering a household's electricity bill would fall by between 30-40%. It can also generate income through selling the surplus power back to the grid, and a specific service charge or rental top up could provide a secondary revenue stream for landlords.
As a result, Renewergy is to be particularly beneficial to local authorities, social housing providers and developers that are looking to meet their own carbon emissions targets whilst generating a return on their capital investment, AceOn said.
The system has also been made user friendly with a graphic touch screen interface enabling remote monitoring via a smart phone or PC and a back-up function that allows the battery to operate in the event of a power cut.
"We are convinced that through the Renewergy VPP we can play a really significant part in helping this country achieve its legal obligation to achieve zero net carbon emissions by 2050. That is good news for the environment, good news for the country and good news for householders, landlords and builders too," Partington added.