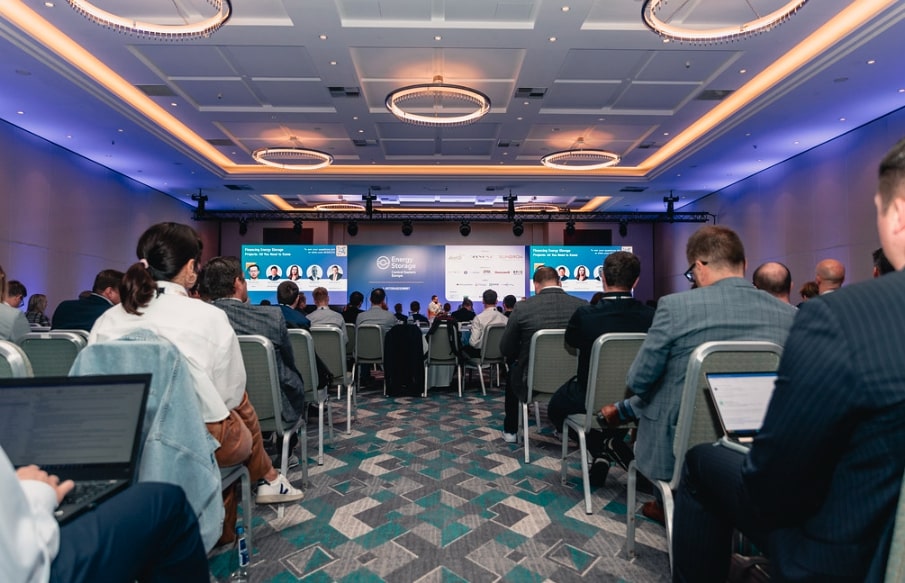 UK battery storage developers and operators are "getting a feel for what's out there" in Poland and Central Eastern Europe (CEE) with many intentions having been deemed "not very concrete", sources have said.
That was the message from independent sources in light of a significant UK developer presence at the Energy Storage Summit Central Eastern Europe (CEE) in Warsaw, Poland, last month.
Speakers included executives from Gore Street Capital, Low Carbon, Harmony Energy while there were also delegates from Field and Kona, alongside international players with a UK presence like Baywa r.e. and Eku Energy.
However, other than Harmony Energy which has set up a Poland subsidiary, bidding 500MW of BESS projects in to the upcoming capacity market auction, as reported by Energy-Storage.news, their plans in Poland and the wider CEE region appear to be very, very early-stage.
"Most UK developers are still formulating their strategy here, it's still early days. It's a nascent market for battery storage and they're trying to get a feel for what's out there," one finance source said.
"Many are not yet convinced by the fundamentals here but they need to be aware of what's going on regardless. Any international developer needs to be aware of what's happening in the big markets like Italy, Spain, Poland, Nordics etc."
The event, the first in the Energy Storage Summit series to focus on the CEE region, comes amidst a fall in revenue expectations and consequently valuations in the UK battery storage sector.
A big part of mitigating against that fall is diversifying internationally, so an increased interest, even if it's just interest at this point, by UK developers in markets like Poland should not come as a surprise.
"A lot of developers are just looking at CEE not to get left behind, but their plans are not very concrete," another finance source said.
In an interview with Energy-Storage.news about its plans in CEE, Gore Street Capital only went as far as saying there were markets "of interest" in the region.
This article first appeared on Solar Power Portal's sister publication Energy-Storage.news.