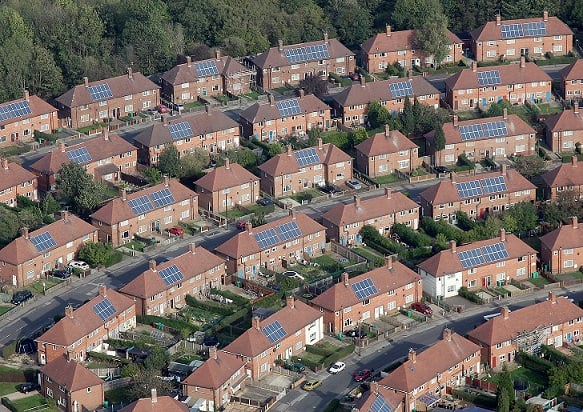 Any failure of the UK's energy market to embrace the "rapidly changing" nature of generation and demand will lead to "intolerable outcomes" such as blackouts and brownouts, a new report from think-tank Green Alliance has warned.
Its latest report, entitled 'People power: How consumer choice is changing the UK energy system' and published this morning, claims that "political rhetoric" in the UK has failed to catch up with the "rapidly changing reality" that the country's energy market is becoming more distributed.
Citing significant increases in the deployment of distributed generation systems such as solar, as well as the development of other technologies such as battery storage and electric vehicles, the think-tank warns that the landscape is changing quicker than expected, and quicker than politicians can respond to.
Of particular concern is how electric vehicles have been left "entirely unmanaged", with the report citing that six closely located vehicles left to charge at peak time could lead to local brownouts.
"Politicians are arguing over whether or not to subsidise renewables without seeing how technology has changed the big picture. They believe that they hold the purse strings. But, within the next five years, the government will lose the ability to constrain small scale energy technologies by limiting subsidy because none will be needed. We are entering a new era where the consumer really can take control," the report states.
It goes on to point to emergency steps taken by both the UK market and others to both curtail the pace of change and address its effects, including steps taken in the US states of Hawaii and Nevada to block solar deployment and a perceived bias within the UK's capacity market in favour of fossil fuel generators.
Green Alliance uses today's report to pitch an alternative to such action, arguing that states should "govern intelligently and actively" to enable "large and small to work together".
It suggests four key interventions required for the UK market to adequately prepare for the changing shape of the market, specifically;
An independent system designer, with a remit beyond that of the current incumbents, to incorporate both transport and heat and to test the best ways of integrating smaller energy generators,
Distribution network operators (DNOs) transitioning to become distribution system operators (DSOs), possessing new capabilities to monitor and manage distributed technologies in their local area,
Altering the capacity market to attach more value to small scale energy technologies,
And the introduction of aggregators and automation to be used ahead of time of use tariffs that hamper network flexibility.
Dustin Benton, acting policy director at Green Alliance, said: "Small scale energy is growing rapidly because consumers are choosing it, regardless of government subsidy. It has already led to blackouts and billion pound losses for unprepared governments, and it won't be any different for the UK. But it doesn't have to be this way. With the right policy, EVs and solar could help keep the lights on and cut consumer bills. Political parties need to outline how the large scale energy the UK needs and the small scale energy people want can work better together."
The report has received the endorsement of E.on, which itself yesterday announced the launch of a UK-facing residential solar and storage business unit.
Its head of policy development Brian Tilley added: "We've adapted our business and now we believe the way the system is governed needs to adapt too. That's why we welcome this report from the Green Alliance and applaud them in not only asking the right question but also in coming up with answers that point us in the right direction.

"Put simply, in the coming years customers will increasingly take control of their own energy generation blurring the lines between consumer, generator and supplier. The benefits of this change, if handled correctly, could be huge for both customers and the country. Ultimately, the transition to a more decentralised energy system should be grasped as an opportunity, and not be placed in the too difficult to do pile."