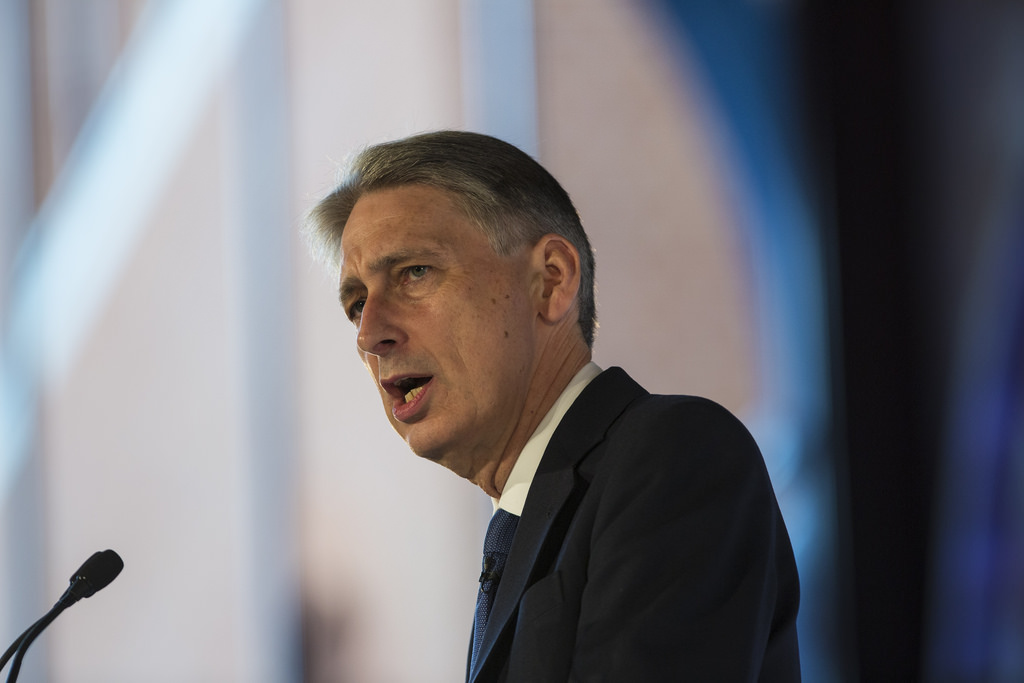 A joint investment of £240 million has been unveiled by the UK and Indian governments to encourage investment into India's rapidly growing energy and renewables market and deepen trading ties between the two countries.
UK chancellor Philip Hammond visited Delhi and Mumbai on Tuesday as part of the 9th UK-India Economic and Financial Dialogue (EFD), hosted by Indian Finance Minister Arun Jaitley. As the UK prepares to leave the European Union, Hammond was expected to engage in high level talks aimed at expanding the UK's economic and trading relationship with India.
As part of these efforts, investment from the City of London is to be encouraged into India's energy sector through a UK-India sub-fund of India's National Investment and Infrastructure Fund. With a core investment of £120 million from each government, this will aim to raise £500 million for Indian infrastructure projects.
The fund will focus initial investments on India's rapidly growing energy and renewables market and that a fund manager is expected to be selected by the autumn.
Hammond said: "As we prepare to leave the European Union, it is more important than ever that we strengthen our relationship with India, one of the world's leading economies and one of our oldest friends and allies."
The UK's secretary of state for business, energy and industrial strategy (BEIS) has also landed in India to take part in the first talks between the two countries dedicated to deepening energy cooperation between the two countries.
Greg Clark will meet with his ministerial counterparts over the two day visit (6-7 April) as part of the inaugural India-UK Energy for Growth Dialogue, which will seek to agree priority areas for bilateral collaboration and a business delegation of over 40 companies will explore commercial opportunities.
Representatives from across power, renewables, oil and gas will discuss future direction for the energy sector, infrastructure financing, and opportunities for wider collaboration.
In addition to energy, Clark will also engage in discussions on climate change and wider UK-India ties supporting research and innovation as part of the UK's emerging industrial strategy.
Speaking ahead of the visit, the minister said: "On my second visit to India since taking office, I look forward to discussing our shared priorities of providing secure, affordable and sustainable energy. It is clear that building greater collaboration between the UK and India in the energy sector has the potential to increase prosperity and growth in both our nations.
"As we deliver on the shared commitment to provide sustainable, secure and affordable energy in both our countries, the India-UK Energy for Growth Dialogue will enable us to explore the immense shared economic opportunities lying ahead.
"India invests more in the UK than in the rest of the EU combined, while the UK is the biggest G20 investor in India. I look forward to discussing how the UK government's Industrial Strategy will increase the prospects for shared trade, investment and energy innovation between our two great countries."
According to BEIS, the Energy for Growth Dialogue takes forward a commitment made by Prime Ministers Narendra Modi and Theresa May during the latter's visit to India in November last year when plans were unveiled for a £10 million joint research and development centre to support solar innovations.